2022 has truly been a great year for us. We accelerated the growth of the company, and significantly developed from both business and product perspectives. We were joined by many amazing people, signed and established numerous deals and partnerships.

Here are some milestones we've reached this year:
Received a patent that we had been working on for several years.
Completed a comprehensive rebrand and redesign of our app.
Appointed new company CEO, Jakub Dryjas, who's been a driving force behind our commercial efforts for some time. This signified a new chapter for the company, as we transitioned from a tech-first startup to an insurance-first business.
Welcomed our new Chief Revenue Officer, Jacob Grob. His leadership has amplified the sales team's success in opening new doors, closing more deals, and building stronger partnerships throughout the industry.
Increased our exposure both online and offline, and appointed a Chief Marketing Officer, Julia Ulida.
Welcomed our new Chief Operating Officer, Jesse Canella, who has been building, scaling, and leading B2B technology start-ups for over 15 years.
Expanded our technical and human resources teams.
Significantly improved our product even further by amongst others, speeding up the location processing times by 400%.
Let's take a look at how'd it all happen!
The beginnings – incorporation
A lot changed since 2016 when the company was founded in Silicon Valley by 2 university friends. Initially, Tensorflight was supposed to stay there, however, as it grew, they discovered a wealth of exceptional software engineering talent among their peers with computer science degrees in Poland. As a result, the company evolved into a hybrid model, with business and sales operations based in the United States and software engineering and research divisions based in Poland.
Team-building, First Funding
In early 2017, our company introduced "Orchard Intelligence," an app developed for DroneDeploy, which was launched alongside their app market. The app was developed with a specific customer in mind, one that's still with us until this day.

At the same time, our company welcomed our first employee who was focused on the front-end development of our web application, Rafał Tybor. Since then, he has been responsible for creating 90% of the front-end work seen in our app.

Received first funding from the Boost.VC accelerator and completed a pre-seed round. Doubled down on property data and the insurance industry, which we decided to focus on.

Back then, our app looked like that: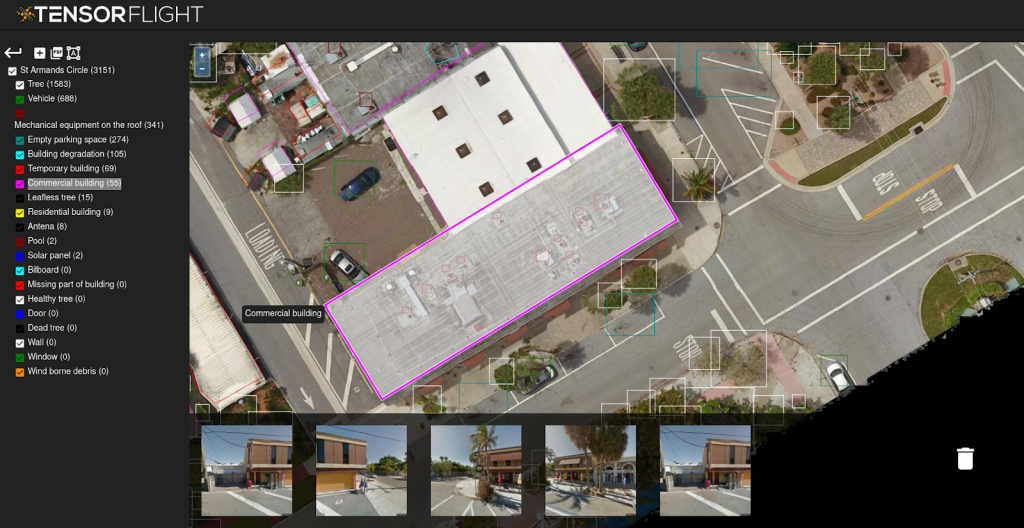 Hired a world-class tech team. Launched initial prototype and first pilots. Continued development of technology. We were joined by Jakub, who over the years of company evolution grew through the ranks of sales and marketing to eventually become our CEO. Łukasz became our Chief Technology Officer, displaying outstanding competence not only in technical skills but also in team management.

We also welcomed Piotr as our VP of Engineering, and Władek who's leading our partnership efforts, but joined the team initially as a DevOps engineer.

This is a picture of our team from back then: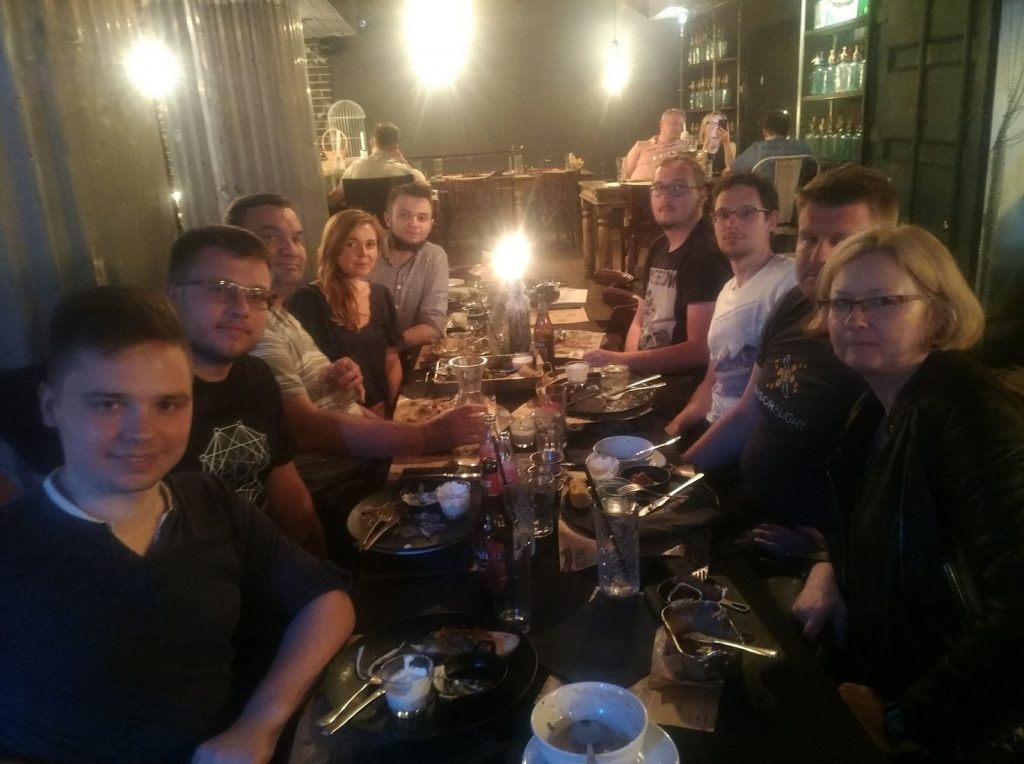 Seed round and product development
In 2019 we secured a $2.2M USD Seed round of funding and awarded a $1.5M USD equity-free government grant. Signed first major contracts with an insurance company. In May we rebuilt our property analyst change, with Filip, who leads the team to this day, joining our team. Over the years, we trained about 1000 people for our property analyst team. Our team also with the addition of Maxi and Albert. Maxi leads our sales efforts in Europe and the rest of the world, while Albert focuses on securing grants for the company.

We also marked the completion of our company's participation in a plug-and-play accelerator program in Silicon Valley.
Business Development
In the next step, we globalized our product and launched a portfolio management portal. Continued improving accuracy, speed, and other features of our technology. Our team grew, and additionally, we were able to secure a major, multi-year contract with a top-world property insurer, expanding our global reach and solidifying our position as a leading provider of our services.

Robert, our Founder, who is a trained software engineer, had expertise in both business and engineering, making him well-suited to lead product development, understand both sides of the equation, and bridge the gap between the needs of the insurance industry and the capabilities of state-of-the-art technology. He became our Chief Product Officer and leads product development to this day.
Scaling
Closed a $4.4M USD Series A round of funding from QBE and FFVC. Patented our technology. Grew our sales team in the US and Europe. We were joined by Jacob Grob, an insurance, data, and geospatial industries expert with over 15 years of experience, who became our Chief Revenue Officer. Jacob oversees the company's growth by leading our sales team.

As the company continued to grow, Jakub Dryjas was appointed as the new CEO.

We also welcomed Jesse Canella, our Chief Operations Officer, and Julia Ulida, our Chief Marketing Officer. Mollie Risen became our VP of Sales in North America.

2022 became a year of business development and scaling – our business improved in all possible fields, including sales, marketing, operations, and human resources.

Our technical team expanded significantly. Only in 2022, were we able to improve our app processing times by 400%. Month after month our product becomes even more technologically advanced, which our clients and investors highly appreciate.

In November 2022 we have completed a comprehensive rebrand. Our new brand gives a clear insight into what we are as a company.