Nestled on a quiet street in North Caldwell, New Jersey, sits an unassuming two-story house that has been seen by millions. From the moment it graced TV screens in 1999 as the setting for one of the most iconic TV shows of all time, this building became more than just a house. It became a symbol of a bygone era, an American Dream Villa. Let's take a look at the house of Tony Soprano, an ordinary house of an ordinary "waste management consultant".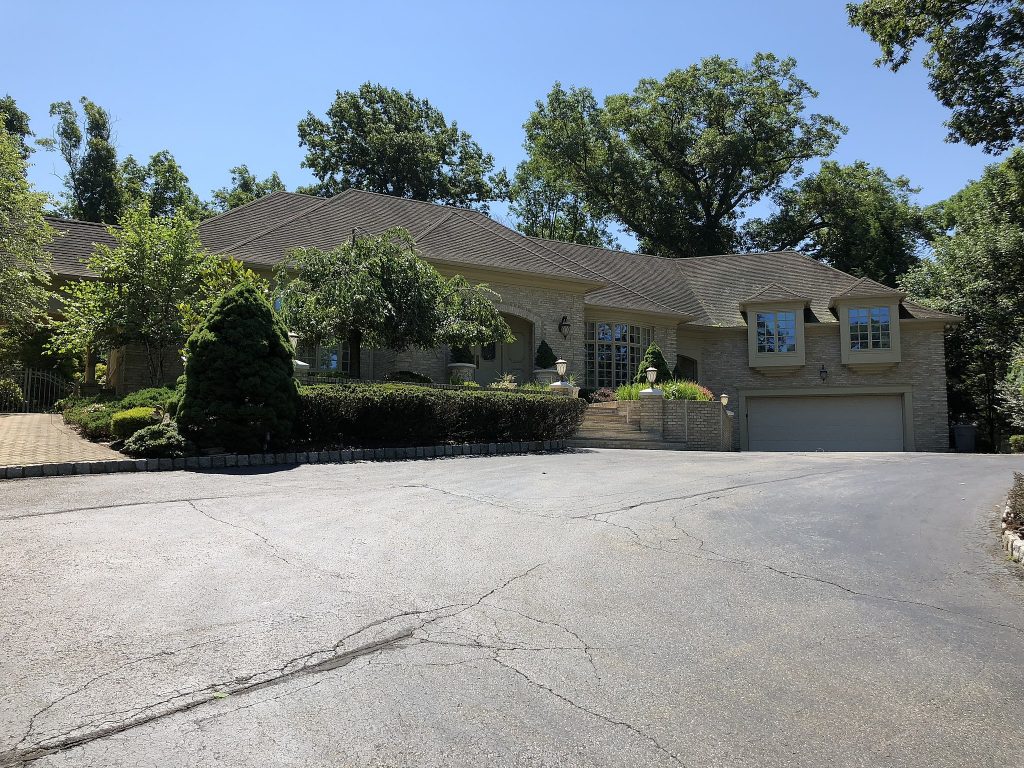 In the pilot episode of The Sopranos, when the house first occurred, the viewers are also allowed to take a look inside this unique, luxurious property. As the series unfolded, the house became a character in its own right, serving as a backdrop for some of the show's most memorable scenes. The estate, which is 1.5 acres in size and has four bedrooms, four full bathrooms, a powder room, and twin two-car garages big enough is certainly a good fit for a Mafia boss.

In 2019, the property was listed for a starting price of $3.4 million, a testament to its enduring popularity. As for 2019, according to owners and the New York Times, the property taxes alone are $34,005 a year. Why is that? Let's take a look at the property details.
Built in 1987, this 2-story wood frame construction boasts a footprint area of 6287 square feet, with a living area of 5556 square feet and a gross area of 6100 square feet. The facade is a harmonious blend of brick and wood siding, exuding a classic charm that makes it instantly recognizable. We've estimated the building's replacement cost to be $1.99 million.

It's not just the numbers that make this house special, and that expensive at the 2019 auction. It's the history and connection with the show. Lots of scenes were filmed in the home's kitchen, where viewers were introduced to Tony's wife, Carmela, and their children, A.J. and Meadow. The backyard pool was the setting for Tony's encounter with a family of ducks, and the patio witnessed his infamous panic attack. The house has become an integral part of The Sopranos lore, etched into the memories of fans worldwide. As said by the property's owner, up till this day people stop in front of it wearing just a robe and slippers, picking up a newspaper, just as Tony Soprano used to do.
The building features were extracted by Tensorflight. If you'd like to learn more about how we can help you create better insurance products, reach out to our team today.