Some time ago we spoke about the White House, the home of American Presidents. Today, let's take a look at something slightly different – the official residence of Ukrainian Presidents, the Elizabethan baroque Mariinskyi Palace.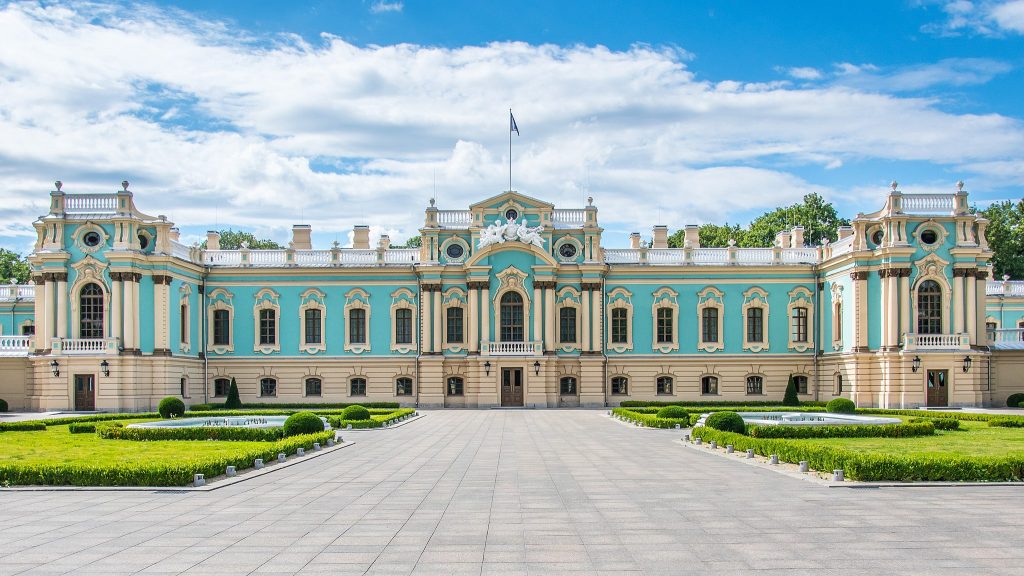 Constructed between 1744 and 1752, the Mariinskyi Palace, one of many architectural masterpieces in Ukraine's capital city of Kyiv, has undergone numerous modifications over the years. It was originally constructed using wood and brick, but after being destroyed by fire in 1868, it was rebuilt using more durable materials. The palace was also damaged during the II World War, but it was reconstructed between 1945-1949.
The palace was built on a vast area of land, covering over 11 hectares (27 acres). It contains more than 200 rooms and halls, including a grand ballroom and several reception rooms for state functions and meetings with foreign dignitaries. The Mariinskyi Palace also features a façade with tall windows, light-painted pillars, balusters, and stucco. The turquoise-colored façade walls give the palace an elegant, unique look.

Here's a summary of the building details we've extracted:
Built between 1744-1752;
Footprint area (ft²): 45053;
2 stories high;
Masonry construction. Originally the palace had been built of wood and brick;
The building features were extracted by Tensorflight. If you'd like to learn more about how we can help you create better insurance products, reach out to our team today.