The Lloyd's building in the heart of London is a true masterpiece of architecture, designed specifically for the insurance institution, Lloyd's of London. The building was completed in 1986, and its unique construction immediately caught the attention of architects from around the world.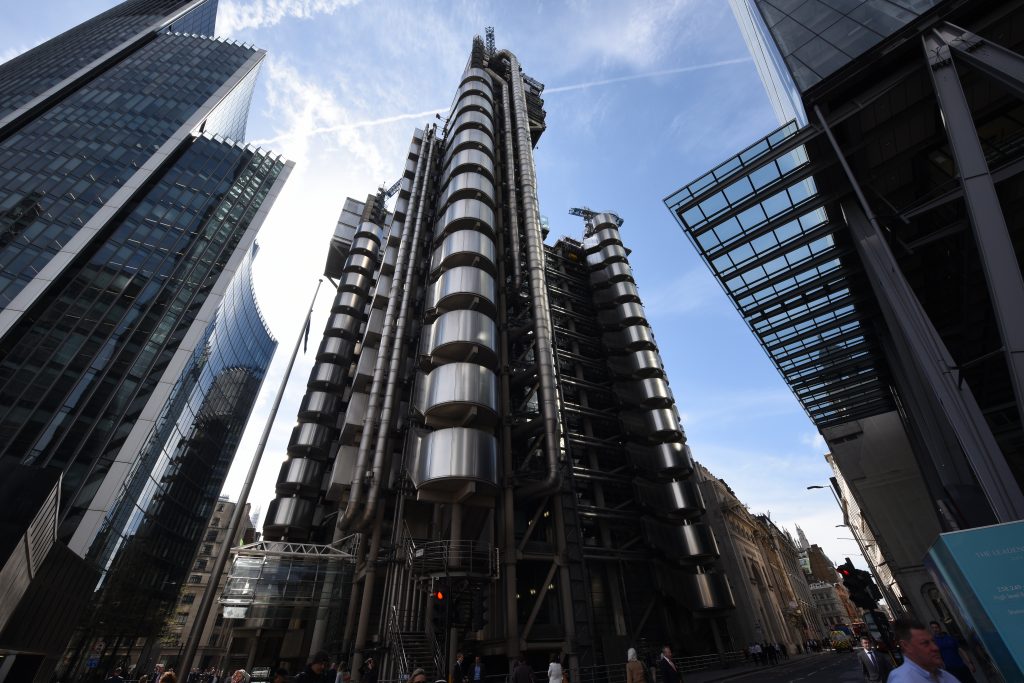 Designed by architect Richard Rogers, the construction stands 88 meters (289 ft) tall and spans 14 floors, with an additional two basement levels. Its unique design showcases the building's services such as elevators, ducts, and pipes on the exterior, giving it the appearance of an inside-out structure.
Constructed primarily of reinforced concrete, the building has a footprint area of 47,470 square feet and a gross floor area of 592,015 square feet.
The building's exterior is a true marvel. It features an innovative design that sets it apart from the traditional structures that surround it. The design of the building is a perfect example of Bowellism architecture, where the building's services, including ducts, elevators, and stairwells, are located on the exterior, creating an almost web-like structure that covers the building's exterior.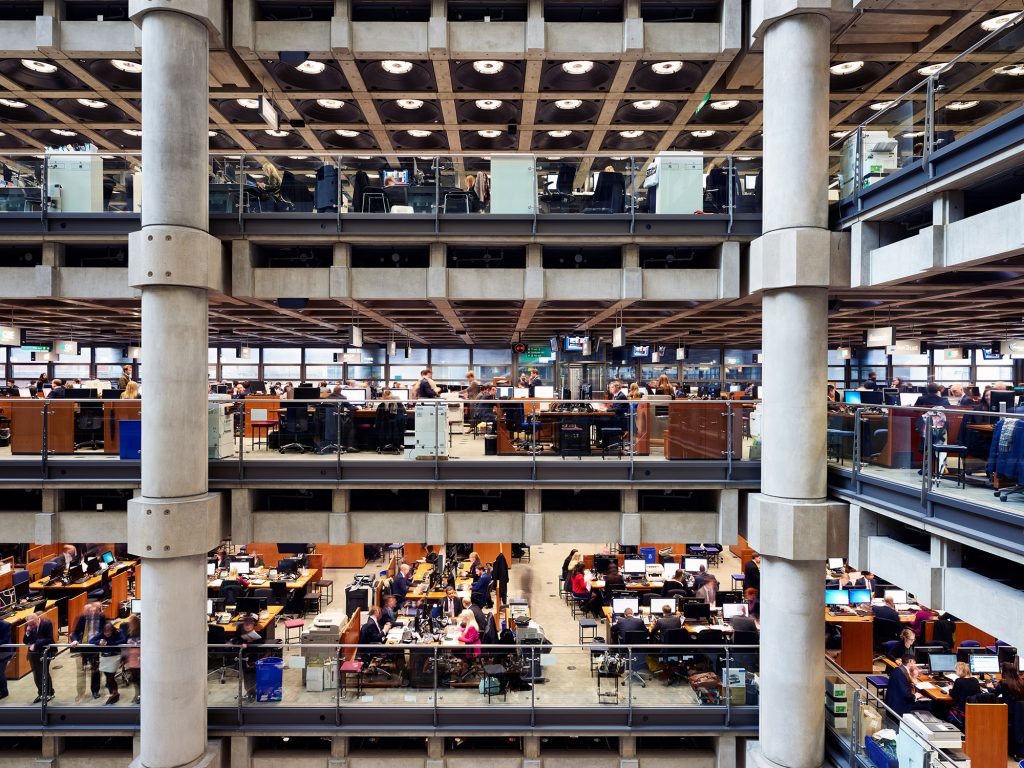 The building's appearance matched the materials used. The exterior is covered in stainless steel and glass, while the interior features exposed concrete columns that contrast with the building's lightweight appearance. The building's internal space is organized around a central, rectangular Underwriting Room, which is the focal point of Lloyd's business.
As a building designed specifically for an insurance institution, Lloyd's building has unique features that cater to the needs of insurers. The previously mentioned Underwriting Room is a hub of activity, where insurance brokers and underwriters meet to discuss and negotiate insurance policies. The Underwriting Room is surrounded by small offices called "boxes," where brokers and underwriters conduct their business.
Despite its innovative design, Lloyd's building has not been without its challenges. The exposure of the service pipes, ducts, and stairwells to the elements has resulted in significant maintenance costs, leading to discussions about the building's future. However, the building's Grade I listing in 2011, the youngest structure ever to obtain this status, demonstrates its importance and recognition as an architectural gem.
The building features were extracted by Tensorflight. If you'd like to learn more about how we can help you create better insurance products, reach out to our team today.