The Centre Pompidou, also known as the Beaubourg or the Rafineria, is a cultural complex in the heart of Paris that houses a museum of modern art, a public library, and a center for music and acoustic research. Opened in 1977, it is one of the most visited and innovative cultural institutions in the world.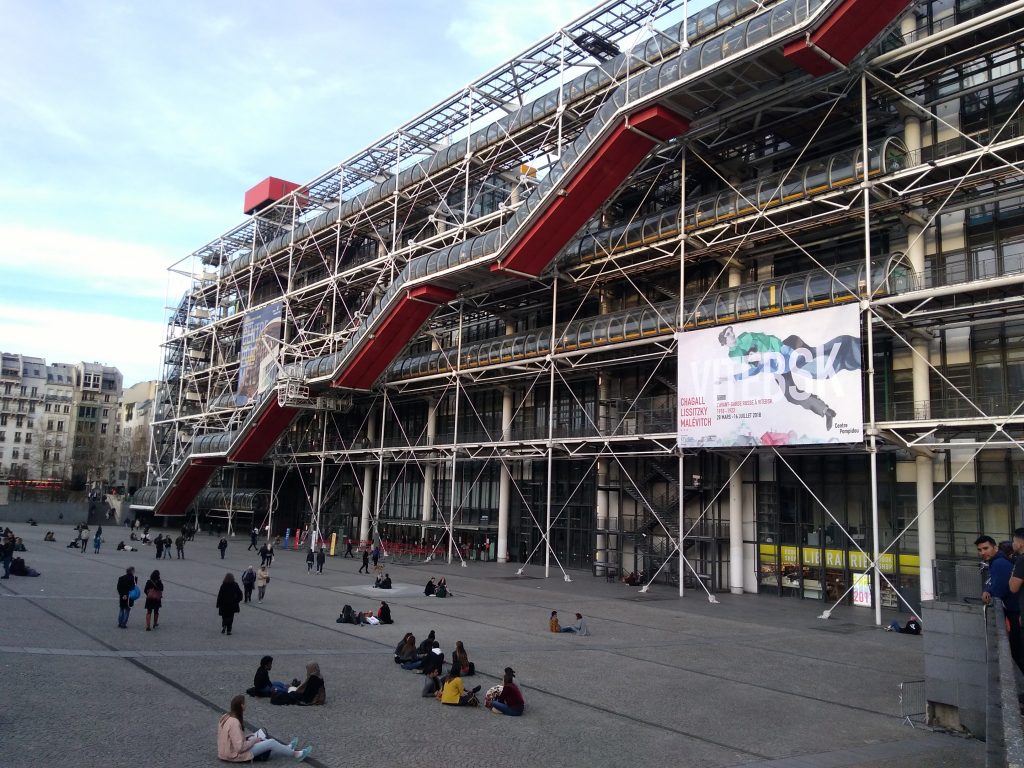 The Centre Pompidou was commissioned by President Georges Pompidou, who wanted to create a new space for art and culture in Paris. He launched an international architectural competition, which was won by the postmodernist design of Renzo Piano, Richard Rogers, and Gianfranco Franchini, who were then collaborating together at their studio named Rogers + Piano. Their radical proposal featured a steel superstructure with reinforced concrete floors and exposed functional elements such as pipes, ducts, escalators, and elevators on the exterior. The building was inspired by the concept of a Fun Palace, an ideal flexible space for entertainment and exhibitions, devised by Cedric Price.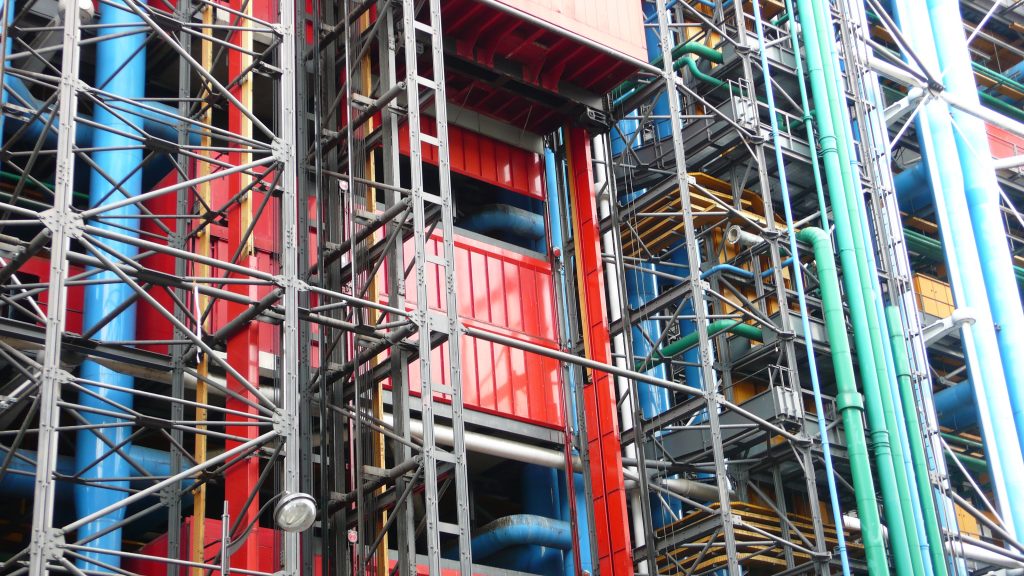 The construction of the Centre Pompidou started in 1971 and was completed in 1977. It cost 993 million French francs (about £95m or £731m today). It has a footprint area of 10,331 m2 (111,202 ft2) and a gross floor area of 103,305 m2 (1,111,966 ft2). It has seven stories above ground and one basement level. It uses 50,000 m3 of reinforced concrete and 15,000 tonnes of steel for its structure. It was inaugurated by President Valéry Giscard d'Estaing on January 31, 1977.
In 2025, it will close again for five years for another renovation project that will remove asbestos from the facades and update its technology. The Centre Pompidou aims to reopen in 2030 with a new cultural project that will celebrate its 50th anniversary. The Centre Pompidou hosts a rich collection of artworks from the 20th and 21st centuries, as well as temporary exhibitions of international renown. It also offers a variety of cultural activities and events, such as concerts, workshops, lectures, and festivals. It has undergone several renovations and expansions over the years. From 1996 to 2000, it was closed for a major refurbishment that improved its accessibility, safety, and energy efficiency. A daily capacity of 8,000 people was set for the Centre Pompidou. In its first two decades, it received more than 145 million visitors, which is more than five times the number first anticipated. Since it was opened in 1977, the center has welcomed more than 180 million visitors as of 2006. However, until the refurbishment in 1997–2000, 20% of the eight million yearly visitors to the center – mostly foreign – took the escalators up the outside of the structure to the platform for the sights.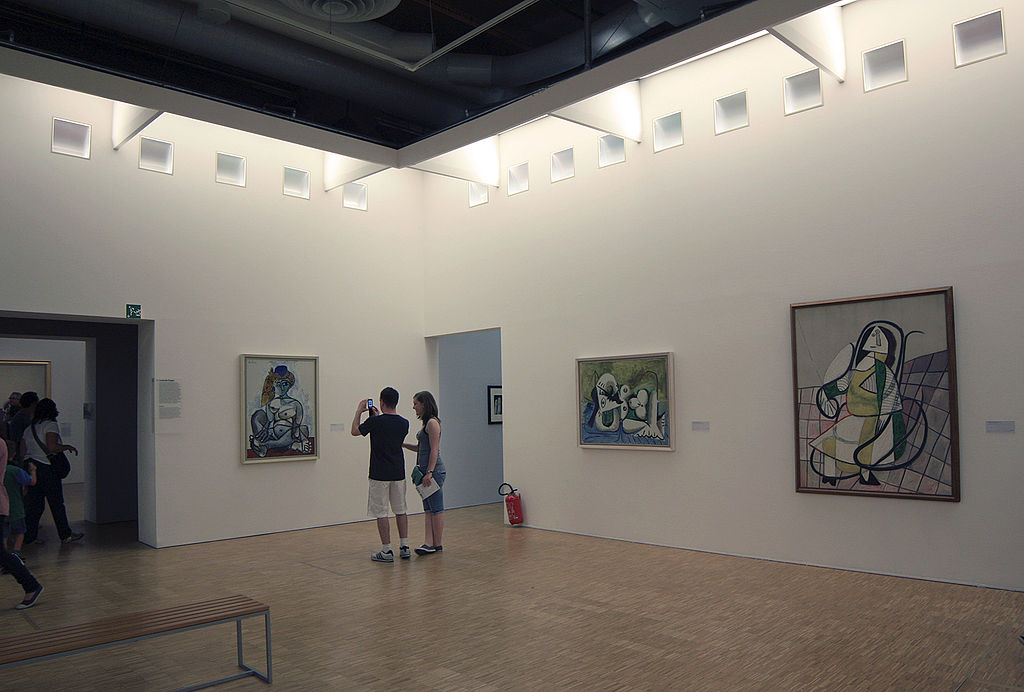 The building features were extracted by Tensorflight. If you'd like to learn more about how we can help you create better insurance products, reach out to our team today.