We're proud to annouce that we have welcomed Intellagents – a FatBrain AI Company as a reseller.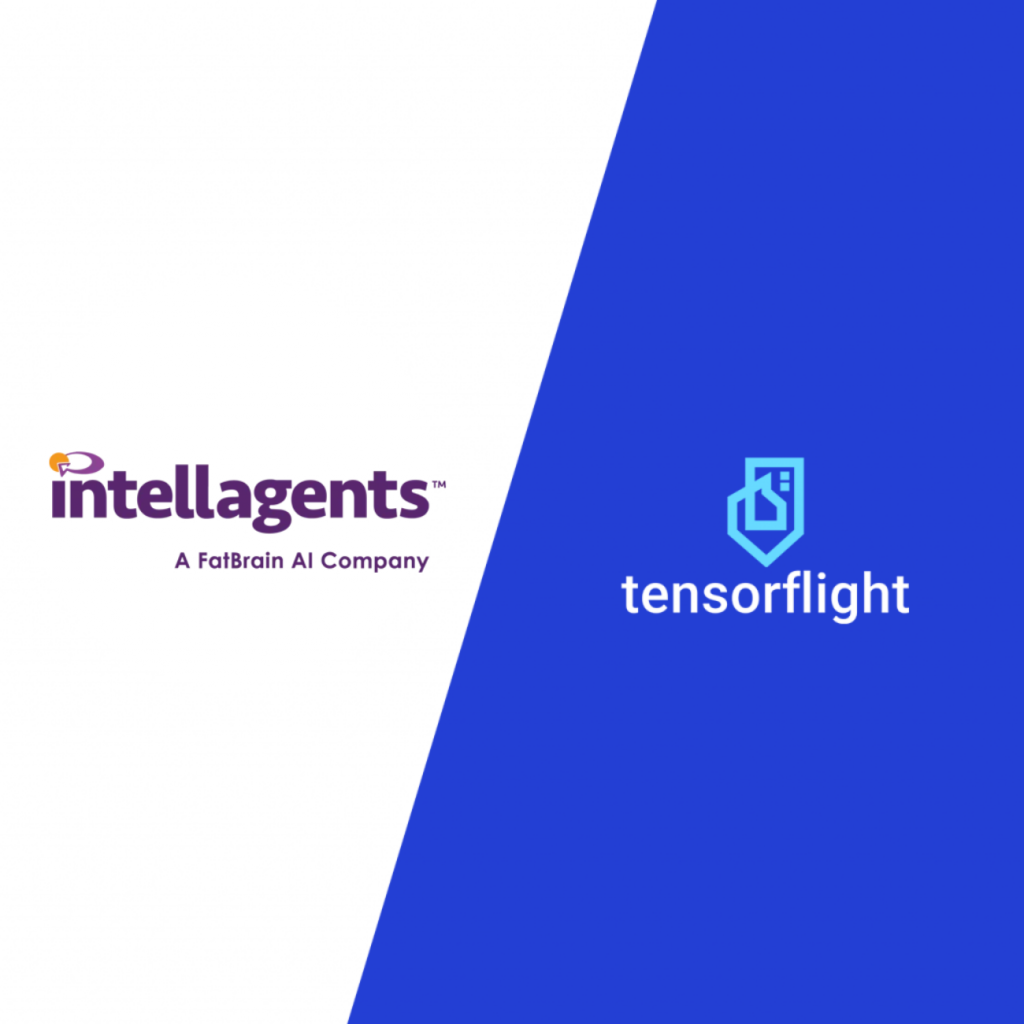 Tensorflight, a leading provider of AI-powered property data and analysis for the global insurance industry, has partnered with Intellagents, a FatBrain AI company that offers a comprehensive ecosystem of insurance technology solutions.

This partnership will enable Intellagents to resell Tensorflight's products to its network of insurance carriers, brokers, and agents, as well as integrate them into its own platforms and services. Intellagents' customers will benefit from Tensorflight's unique technology that automates commercial property inspections, understands portfolio exposure, assesses risk with precision, and simplifies claims processing.
Tensorflight uses advanced computer vision and machine learning algorithms to extract property attributes from satellite, aerial, and ground-level imagery. Tensorflight's platform can provide accurate and up-to-date information on building characteristics, such as construction type, roof shape, number of stories, square footage, and more. Tensorflight also offers risk scores and loss estimates based on natural hazards, such as floods, earthquakes, hurricanes, and wildfires.
Intellagents is a FatBrain AI company that leverages artificial intelligence and big data to deliver innovative solutions for the insurance industry. Intellagents' ecosystem includes products for agent productivity, underwriting automation, risk management, and customer engagement. Intellagents also provides consulting and integration services to help insurance companies adopt and implement new technologies.
"We are absolutely thrilled to partner with Intellagents, which shares our vision for transforming the insurance sector through the power of AI and data-driven insights, By combining Intellagents' innovative intelligent agents with Tensorflight's real-time data analytics capabilities, we can offer our insurance customers an unparalleled competitive advantage. This collaboration enables us to jointly provide solutions to help insurers dramatically reduce risk, eliminate waste, and cut costs across their organizations," – said Daniel Buda, Tensorflight's Account Executive