Tensorflight, a leading computer vision, property data, and insights provider has joined forces with Socotra, a company providing a modern, cloud-based platform for technology-driven insurers. Socotra's platform allows insurers to create and manage products across the entire insurance lifecycle, from underwriting to claims, using a flexible and scalable architecture.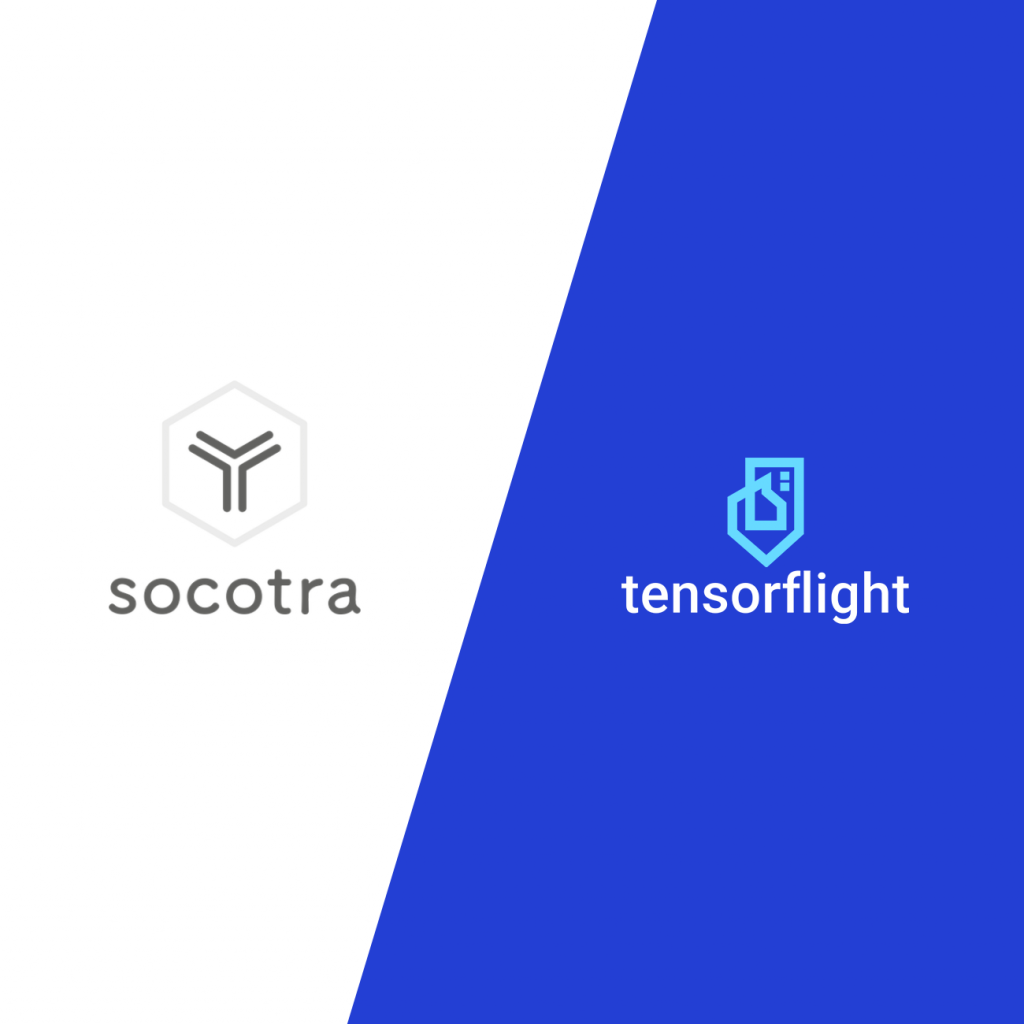 As part of the partnership, Tensorflight will join the Socotra App MarketPlace which enables insurers to easily add new solutions and services in minutes. The marketplace also serves to accelerate time-to-market while modernizing every aspect of the insurance value chain, from user experience to underwriting and claims.
The partnership between Tensorflight and Socotra aims to set a new standard for the property insurance industry by combining the best of both companies: a modern and flexible platform for insurance product development and management, and a powerful and reliable source of property data and insights facilitating better insurance risk assessment and pricing.
Tensorflight uses three sources of imagery – ground level, aerial, and state-of-the-art satellite images – as well as data from public, contributory, and proprietary sources to provide detailed coverage of 99% of properties in developed countries. Using AI and computer vision, Tensorflight can automatically assess a range of property attributes and characteristics to enable insurers to perform more accurate and efficient analyses on properties at scale.
The joint solution from Tensorflight and Socotra will enable insurers to deliver faster, cheaper, and better products and services to their customers. The partnership will also serve to support Socotra's international expansion strategy by enabling the insurance technology provider to broaden its appeal among prospective commercial property insurer clients.
Commenting on the partnership, Jacob Grob, CRO and Data Innovation Lead at Tensorflight said: "We are thrilled to partner with Socotra. The company shares our vision of transforming the insurance industry with cutting-edge technology. By integrating our property data and insights with Socotra's cloud-based platform, we can offer insurers a seamless and comprehensive solution for creating and managing innovative and customer-centric insurance products."
"Socotra is very excited by the opportunities this partnership presents. By integrating aerial data into Socotra Connected Core we will offer insurers the ability to gain valuable insights on property conditions, environmental factors, and other risk indicators for a wide range of geographic regions." said Mike Benayoun, Director of Partnerships at Socotra.  "The additional insights help Insurers stay competitive and meet evolving customer needs with the development of new insurance products and services tailored to specific segments or emerging risks.
About Tensorflight
Founded in 2016, Tensorflight is transforming the global P&C market with its AI imaging-based technology. It uses satellite, aerial, and ground-level imagery to automate commercial property inspections and underwriting processing, helping underwriters with risk assessment and to better understand their portfolio exposures.
Its proprietary AI and computer vision technologies eliminate inaccuracies within property infrastructure data, significantly decreasing both the cost of and time spent on inspections in the insurance process. With Tensorflight, the cost of in-person property inspections can be reduced by over a quarter, and its solutions can considerably enhance the efficiency of the claims function.
A Polish/US company with offices in Warsaw, New York, and London, Tensorflight is used by many of the largest global commercial property insurers. For more information, visit: www.tensorflight.com
About Socotra
Socotra brings unparalleled speed, flexibility, and choice that gives insurers more control over their businesses. With Socotra's complete insurance solutions, insurers and MGAs of all sizes can accelerate product development, reduce costs, and improve customer experiences. Socotra provides open APIs, a product-agnostic data model, and out-of-the-box capabilities to manage the entire policy lifecycle, making insurance innovation faster, easier, and more affordable.
To learn more, visit: socotra.com.