Welcome to TensorAssist – your trusted insurance AI Assistant, powered by the advanced capabilities of GPT-4 and enhanced with extensive training conversations specific to Tensorflight, insurance, and property data. With TensorAssist, you have an intelligent assistant at your fingertips, ready to provide comprehensive support and address your queries regarding our offerings and data.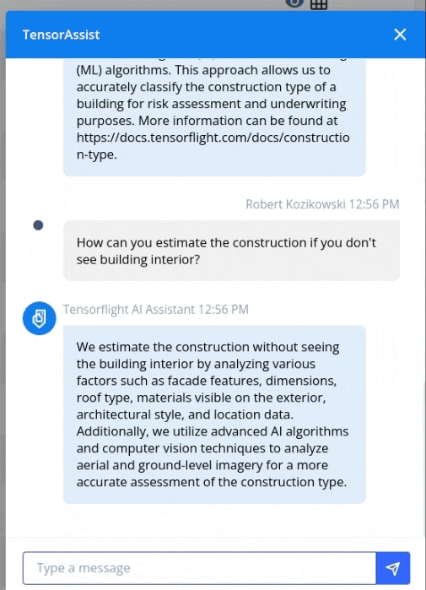 Your ultimate companion for property underwriting
TensorAssist leverages the power of AI to help you navigate complex insurance landscapes, provide insights and recommendations tailored to your needs.
Whether you require assistance in risk assessment, policy analysis, or industry trends, TensorAssist has you covered. We are committed to the Assistant's continuous improvement, and your feedback plays a crucial role in shaping its capabilities.
As you engage with TensorAsisst, your input will help us refine and enhance the system, making it an indispensable tool for every property underwriter.
Click on the chat icon at the bottom right corner of the app to start your journey with TensorAssist.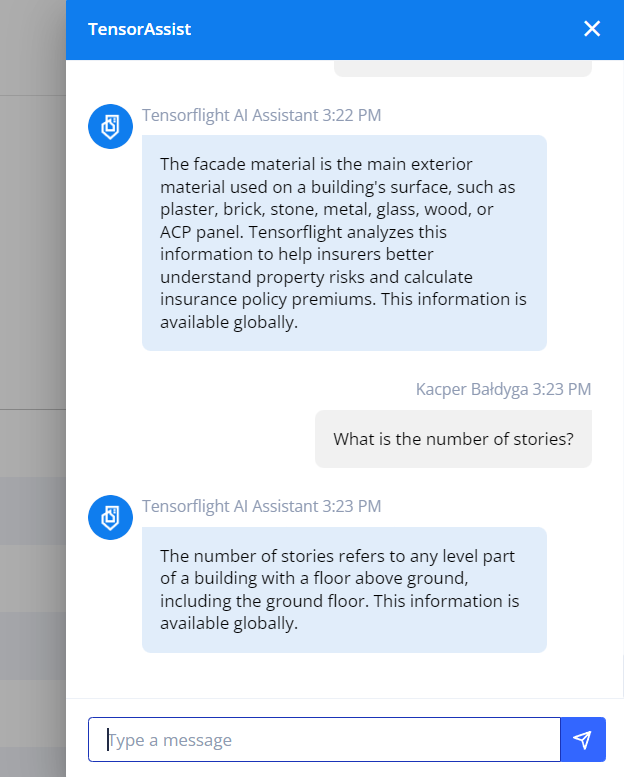 Contact us to learn more about our capabilities