Hurricanes are among the most destructive natural disasters, causing billions of dollars in damage and affecting millions of lives every year. The Atlantic hurricane season officially runs from June 1 to November 30, but in recent years, storms have formed earlier and lasted longer, fueled by warmer ocean temperatures and changing atmospheric patterns. Climate change is expected to alter hurricane activity, intensifying related risks across U.S. coastal counties.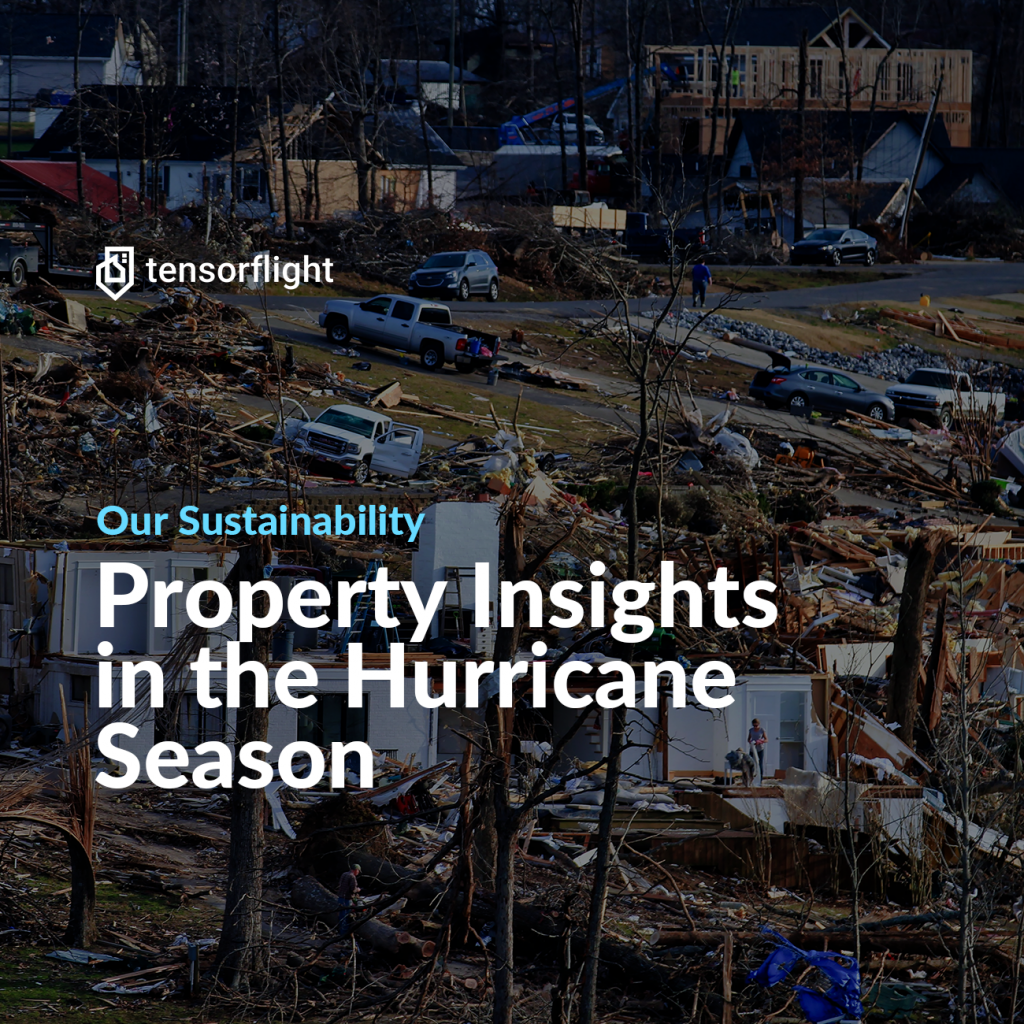 For insurers, property underwriters, and homeowners, having accurate and timely property insights is crucial to assess and mitigate hurricane risks. Property insights refer to detailed information about the characteristics and condition of a property, such as its location, size, shape, materials, roof geometry, and exposure to hazards. These insights can help determine the vulnerability of a property to hurricane damage, as well as the potential losses and claims.
How Roof Geometry and Material Affect Hurricane Damage
One of the most important factors that affect hurricane damage is the roof geometry and material of a property. The roof is the first line of defense against strong winds and rain, and its shape and material can influence how well it withstands the impact. For example, hip roofs (with four sloping sides) are more resistant to wind uplift than gable roofs (with two sloping sides), and metal roofs are more durable than asphalt shingles. Information such as condition scoring can indicate aspects of the roof that may be particularly susceptible to hurricane-related damages. All this information can prove beneficial for property underwriters in accurately assessing risk and pricing policies appropriately and for homeowners seeking to understand and mitigate their hurricane risks effectively.

In Florida, some roof materials may also qualify for discounts from insurance companies if they meet certain standards of wind resistance. According to the Florida Department of Financial Services, the state of Florida requires insurance companies to offer discounts for protecting your home and mitigating the damage that may be caused by hurricane-force winds. One of the features that can qualify for wind mitigation discounts is the roof covering. Roof coverings such as asphalt/fiberglass shingles, concrete/clay tiles, metal panels, and other types of roof covering, which meet the current Florida Building Code standards or a reinforced concrete roof deck will qualify for wind mitigation discounts.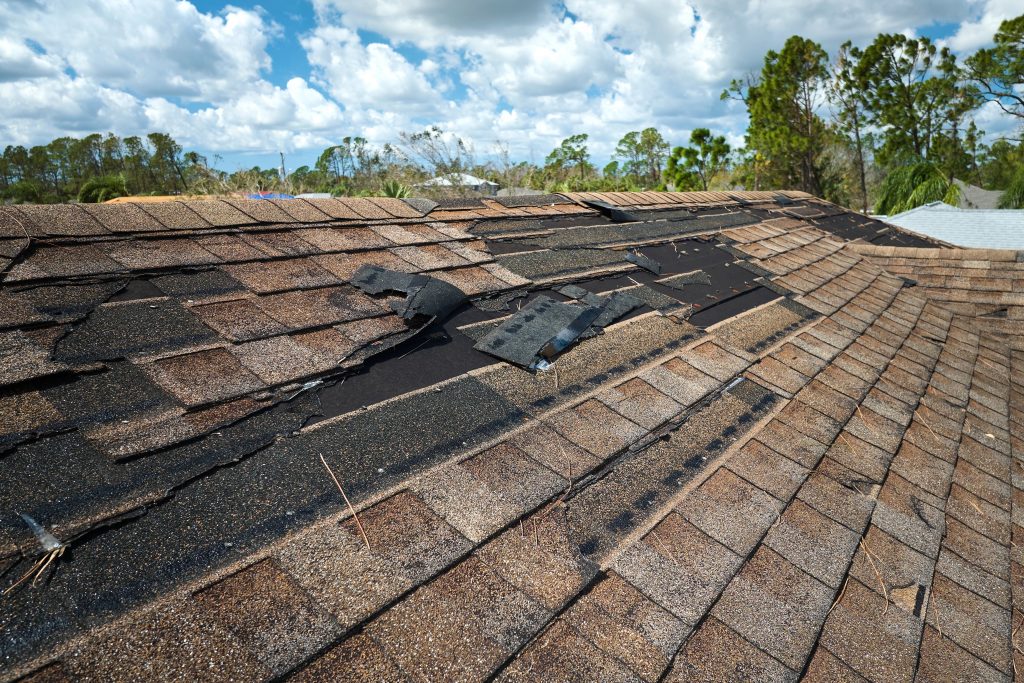 How Building Structure and Materials Affect Hurricane Damage
Another factor that influences hurricane damage is the whole building's structure and materials. The quality of construction, the age of the building, the type of foundation, the presence of shutters or impact-resistant windows, and the use of hurricane straps or clips can all affect how well a building can withstand hurricane forces. Additionally, the location of a property can determine its distance to the cost, which is one of the most important factors insurers take into consideration.

The age of a building naturally plays a significant role in its resilience to severe wind events and storm damage. The data provided by Tensorflight can help insurers to make informed decisions regarding the risks related to underwriting, especially during hurricane seasons.

A good example of a building that's almost "hurricane-resistant" is the Sand Palace of Mexico Beach, which we covered in our Building of the Month article.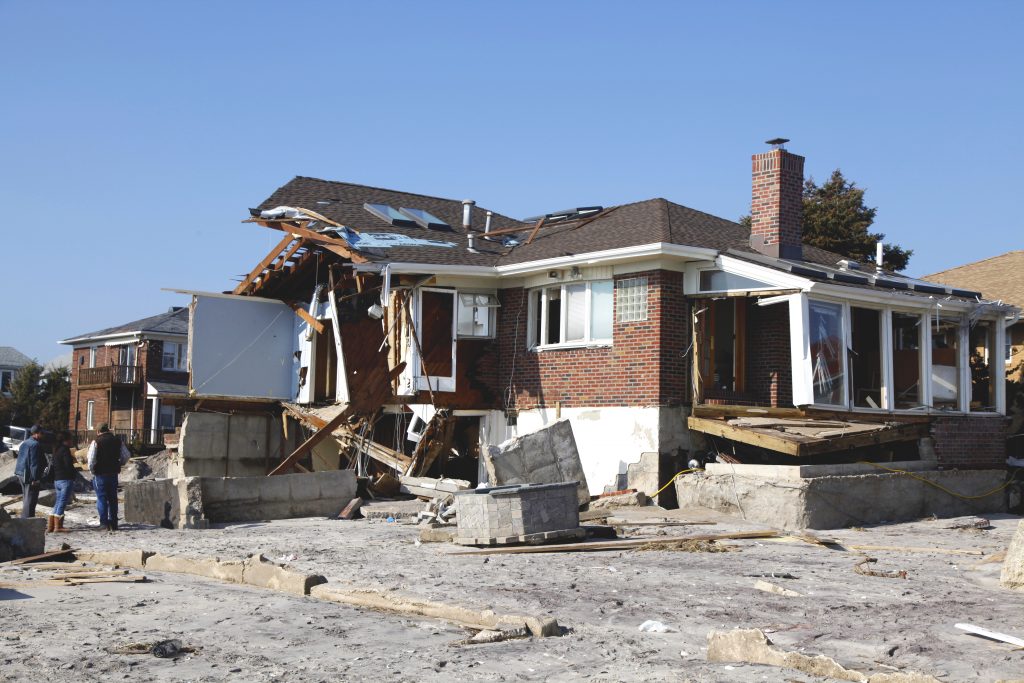 How Florida Legislation Supports Hurricane Preparedness and Recovery
Florida is one of the most exposed states to hurricanes in the U.S. To cope with this challenge, Florida has enacted several laws and policies to support hurricane preparedness and recovery for its residents and businesses. This includes property insights, using modern technology to predict natural disasters and assess the state of certain properties.
Some of the most important legislative changes that Florida has made related to hurricanes are:
The Insurer Accountability Act (2023), requires more transparency and accountability from property insurers in their claims-handling practices and gives more authority and oversight to state regulators.

The Disaster Relief and Property Insurance Reform Act (2022), which provides $750 million for additional disaster relief to Floridians affected by Hurricanes Ian and Nicole, and reforms the property insurance market by expediting the claims process, curbing frivolous lawsuits, and reducing fraud.

The Resilient Florida Trust Fund (2021), provides grants to local governments for projects that address the impacts of sea level rise, flooding, and extreme weather events.

The Florida Flood Hub for Applied Research and Innovation (2021), coordinates and enhances statewide research, data, and analysis on flooding and sea level rise.
These legislative changes are important for property insurers and underwriters as they affect their profitability, risk exposure, and compliance obligations. Insurers need to adapt to the new regulatory requirements and market conditions, while underwriters need to assess the risk of properties more accurately and efficiently in a state that is prone to hurricanes and climate change impacts – to do that, insurers must adopt new technological solutions.
How Tensorflight's Technology Can Help
Climate change is not only a threat to the environment but also to the economy and the insurance industry. As hurricanes become more frequent and severe, property owners face increasing challenges to protect their assets and livelihoods. Catastrophic reinsurance rates are skyrocketing – to as high as 50% by July 1 – according to a report by Reuters, and coverage is often denied in high-risk areas. This leaves many property owners underinsured or left with the so-called "insurers of last resort". Climate change poses many challenges to the industry's ability to assess and manage risks, price policies, and pay claims. To cope with these challenges, the industry needs reliable and comprehensive property insights that can help them understand and mitigate hurricane risks. That's where Tensorflight's technology comes in.
To help insurers, property underwriters, and homeowners gain better property insights in the hurricane season, Tensorflight offers a technology that uses artificial intelligence (AI) to analyze satellite and aerial imagery and extract relevant property features. Tensorflight's technology can provide accurate and consistent property data at scale, covering millions of properties across the U.S. and globally.
Some of Tensorflight's features that are the most relevant during the hurricane season are:
Building characteristics with confidence scores: Provides essential details like construction type, height, footprint, year built, etc., which can help predict a building's resilience to hurricane damage.

Roof condition, shape, and materials: This offers an analysis of the property's roof condition and type of roofing materials, which can significantly impact the extent of potential hurricane damage.

Building occupancy: Identifies the property's use, i.e., whether it's residential, commercial, industrial, etc., which could affect potential hazard exposure and recovery time.
By using Tensorflight's technology, insurers and underwriters can improve their risk selection at the point of quote, pricing, underwriting, and claims processes, moving their decision-making forward in the process They can also provide better service to their customers by offering tailored coverage options, discounts for resilient features, and faster claims settlement.
Summary
Property insights are essential in the hurricane season, as they can help insurers, property underwriters, and homeowners prepare for and cope with one of the most devastating natural hazards. Tensorflight's technology can provide reliable and comprehensive property insights using AI and imagery analysis. By leveraging Tensorflight's technology, insurers and underwriters can enhance their resilience to climate change and offer better protection to their customers. Florida's legislation can also support hurricane preparedness and recovery by providing funds, grants, and incentives for mitigation and relief projects.

Sources: Florida Government, The Florida Senate, Reuters
Photos: Shutterstock