The Museum of Modern Art (MoMA) in New York is one of the most influential and prestigious museums of contemporary art in the world. The original MOMA building was designed by Philip L. Goodwin and Edward Durell Stone in 1938-39, as a sleek and elegant structure of reinforced concrete and glass. The facade was clad in aluminum panels that reflected the light and contrasted with the dark granite base. The museum has six stories and a basement, with a total gross floor area of 708 000 ft2.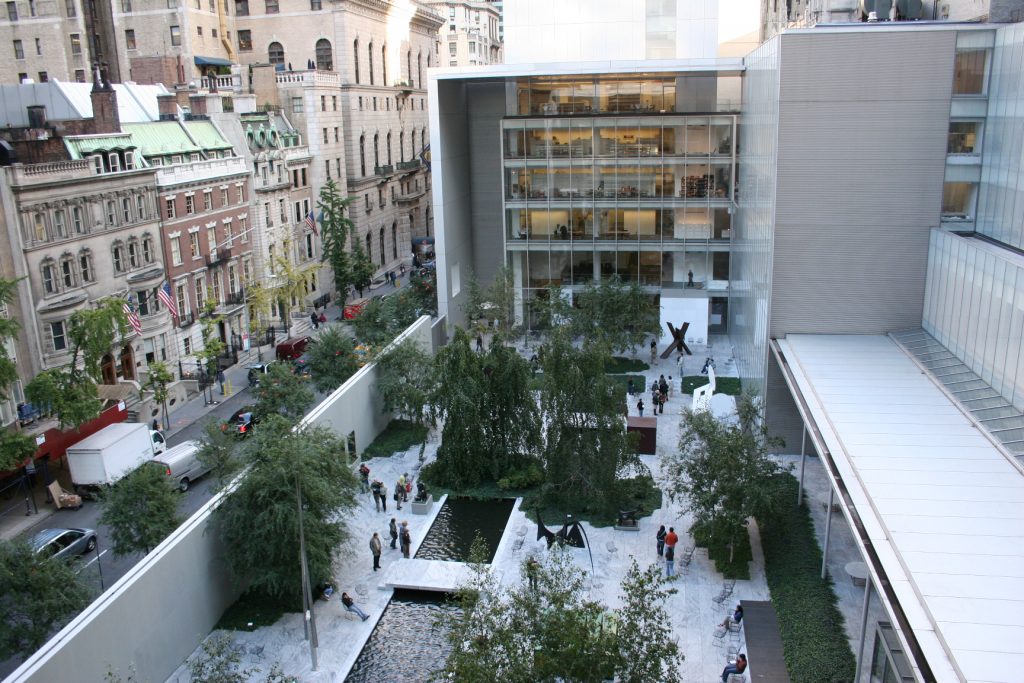 Over the years, the MOMA building underwent several expansions and renovations, the most recent one being completed in 2019 at a cost of $450 million. The project, led by Diller Scofidio + Renfro in collaboration with Gensler, added more than 40 000 ft2 of gallery space and created a more open and fluid layout. The facade was also transformed into a glazed curtain wall that allowed more natural light and views into the museum.
The MOMA building is also a statement of innovation and creativity. It reflects the museum's mission to celebrate and challenge modern culture and society. The idea for the Museum of Modern Art was developed in 1929 by three progressive and influential patrons of the arts: Abby Aldrich Rockefeller, Lillie P. Bliss, and Mary Quinn Sullivan. They perceived a need to challenge the conservative policies of traditional museums and to establish an institution devoted exclusively to modern art.
The museum's founding director, Alfred H. Barr, Jr., intended the museum to be dedicated to helping people understand and enjoy the visual arts of our time, and that it might provide New York with "the greatest museum of modern art in the world." He also devised an innovative plan for the conception and organization of the museum that would result in a multi-departmental structure based on varied forms of visual expression.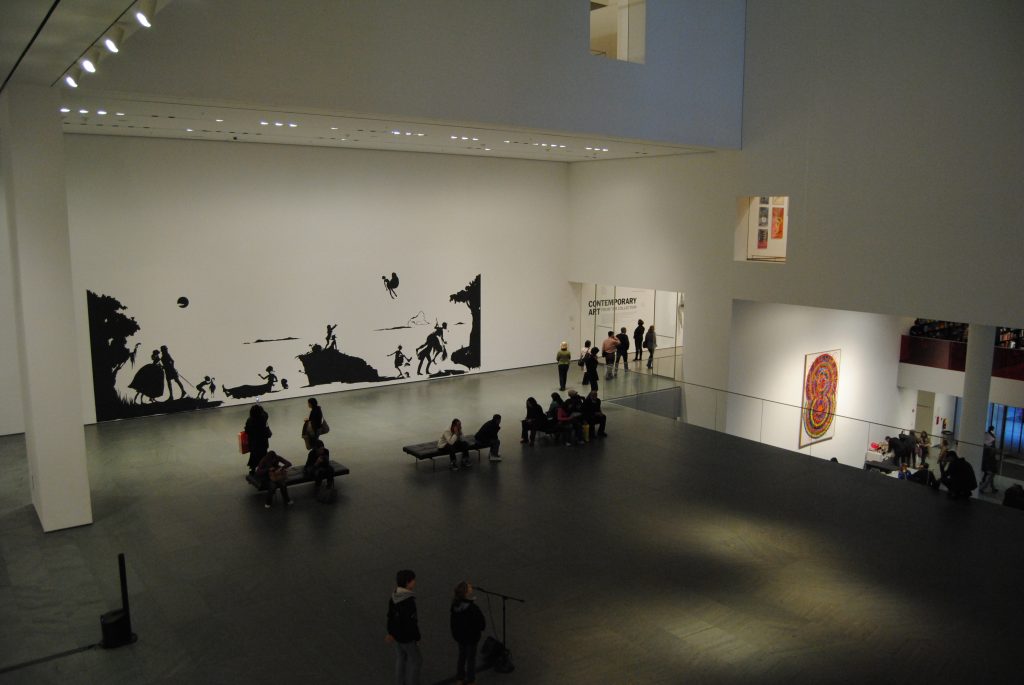 Today, these departments include architecture and design, drawings and prints, film, media and performance, painting and sculpture, and photography. The museum's collection offers an overview of modern and contemporary art, including works by Pablo Picasso, Vincent van Gogh, Andy Warhol, Frida Kahlo, Jackson Pollock, and many more. The museum also maintains an active schedule of exhibitions that address a wide range of subject matter, mediums, and time periods.
The building features were extracted by Tensorflight. If you'd like to learn more about how we can help you create better insurance products, reach out to our team today.