ITC Vegas starts today, and our team is presenting our solution to the world at booth 3170. For this special occasion, let's take a look at Mandalay Bay, the hotel that hosts Insurtech's biggest day of the year.

We're here to show everyone what we do – provide the most complete data return and accuracy on the market. Fast and scalable, made to help insurance companies improve their underwriting, pricing, risk assessment, claims management, and portfolio optimization processes. Our team is still open for last-minute bookings at Booth 3170. Click here!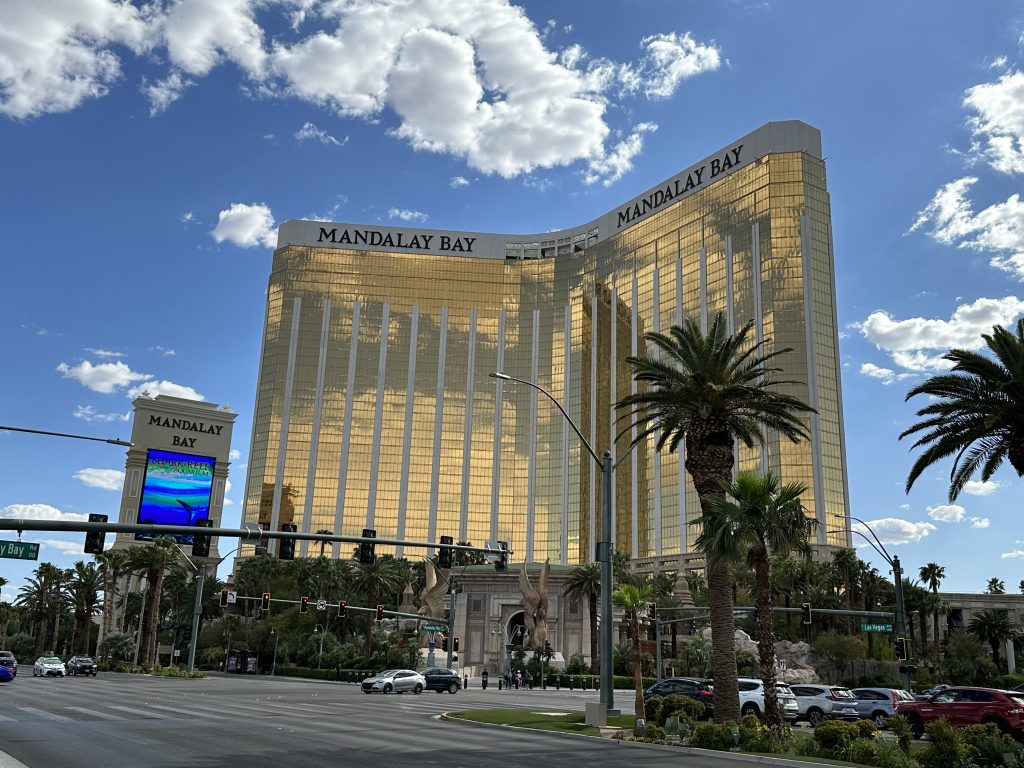 A Golden Oasis in the Desert
The Mandalay Bay Resort and Casino is located in the Las Vegas Strip, overlooking the sparkling blue waters of an 11-acre artificial beach. The resort cost $950 million to build and features a 43-story tower with 3,209 rooms, a 135,000 sq ft casino, a 1.5 million sq ft convention center, and a 12,000-seat arena. The resort also includes a separate hotel tower called Delano Las Vegas, which has 1,118 rooms and suites.

The resort covers a total footprint area of 2,984,540 sq ft, which includes the main tower, the Delano Tower, the casino, the convention center, the parking lot, and the arena. The resort has a height of 146.3 m / 480 ft and is 43 stories above the ground – all property data in the article has been derived by Tensorflight's property intelligence solution within seconds.

It is easily recognizable by its distinctive golden glass facade, which reflects the desert sun and creates a dazzling effect. The glass type used for the windows is VXG1-08, which has a high solar heat gain coefficient and low visible light transmittance. The facade also features rows of gold neon tubing that run up the tower's sides, in between mirrored, gold-colored windows.
A Remarkable Engineering Feat
The construction of the Mandalay Bay Resort and Casino was not without challenges. The project started in 1997 and was originally scheduled to open in mid-1998. However, in 1998, engineers who worked with Nicholson Construction noticed that part of the hotel tower was sinking into the ground at an unacceptable pace, causing construction to be halted.
It was later discovered that the hotel was sinking 1/2 to 1/4 inches a week due to soil liquefaction caused by groundwater pumping. To fix these issues, Mandalay Resort Group hired Nicholson Construction Co., multiple subcontractors, and geological and construction experts to reinforce the building. They installed 356 micro piles that cost between $8 million at the very bottom of the hotel to stabilize the tower. The micropiles were drilled into bedrock at depths ranging from 50 to 200 feet.
When construction resumed, the total cost of the repairs was $950 million. The resort finally opened on March 2, 1999, at 10:00 PM with a grand ceremony that featured celebrities such as Dan Aykroyd and James Belushi.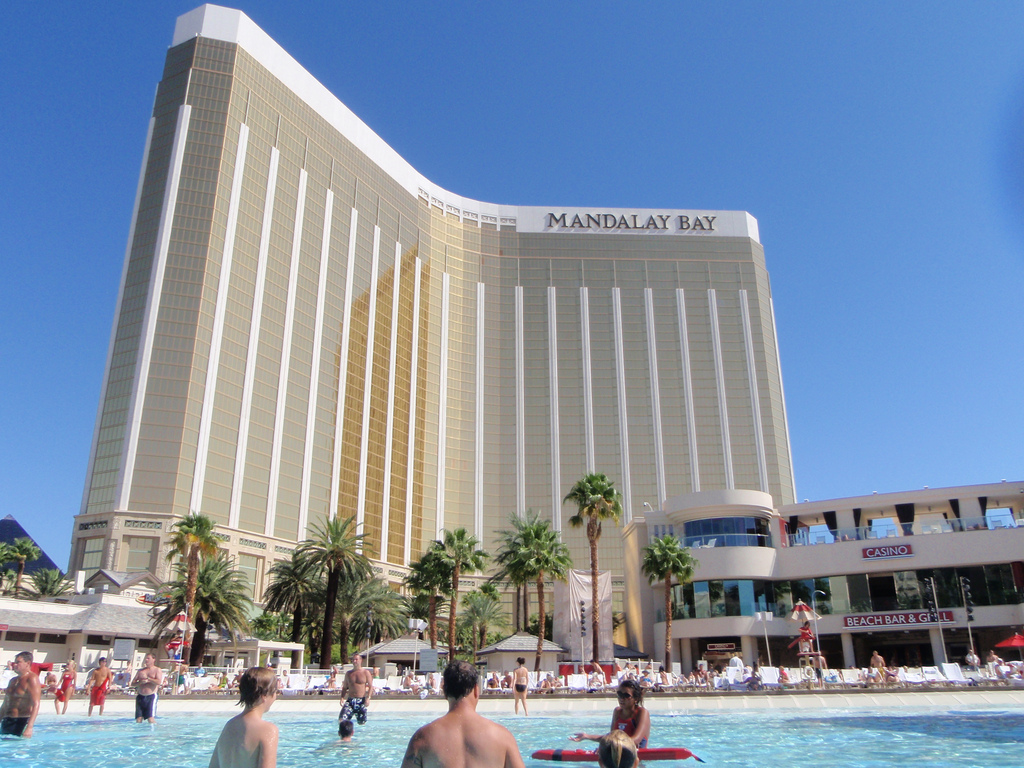 A world-class convention center
One of the most impressive features of the Mandalay Bay Resort and Casino is its convention center, which was built from June 2001 to January 2003. The convention center has an area of 1.5 million square feet (140,000 m2) and a footprint area of 1,417,540 sq ft. It is currently the tenth-largest convention center in the U.S., as of April 2018.
The convention center offers a variety of spaces for different types of events, such as trade shows, conferences, meetings, banquets, concerts, and sports. It has four exhibit halls with a combined space of over 900,000 sq ft (84,000 m2), two ballrooms with a combined space of over 100,000 sq ft (9,300 m2), and over 40 meeting rooms with a combined space of over 41,000 sq ft (3,800 m2). The convention center also has state-of-the-art technology and amenities such as wireless internet access, audiovisual equipment, catering services, and security services.
The convention center is connected to the main tower by an enclosed walkway called Mandalay Bay Place. It is also connected to Delano Las Vegas by another walkway called Sky Bridge. The convention center hosts hundreds of events every year, attracting millions of visitors from around the world.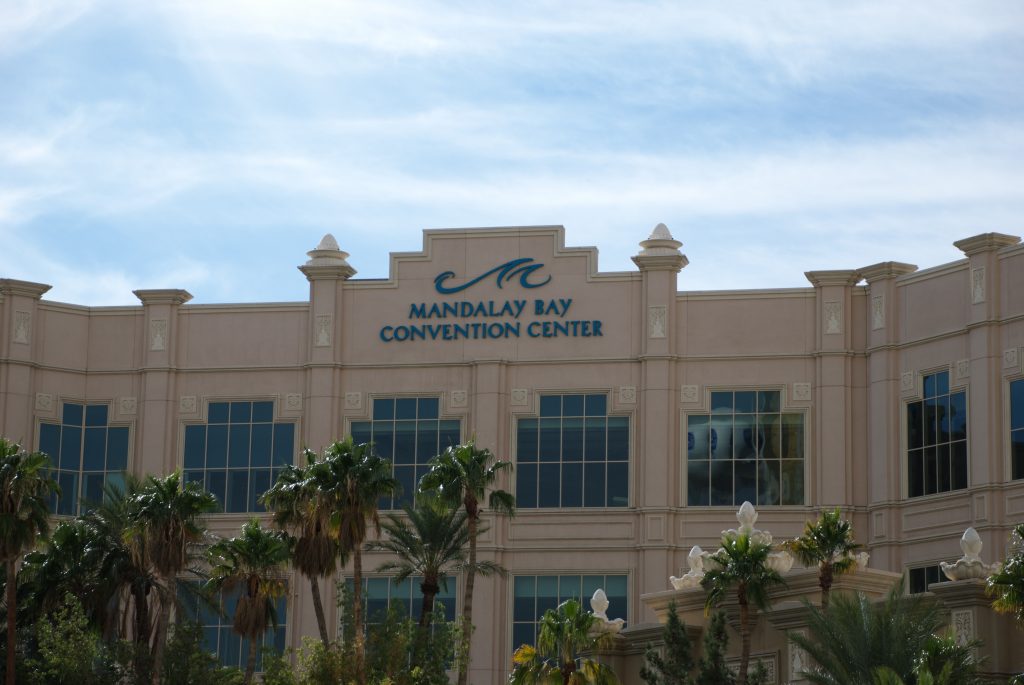 A perfect venue for ITC Vegas
ITC Vegas is the premier event for insurance innovation and digital transformation, bringing together thousands of insurance executives, entrepreneurs, investors, and technologists from across the globe.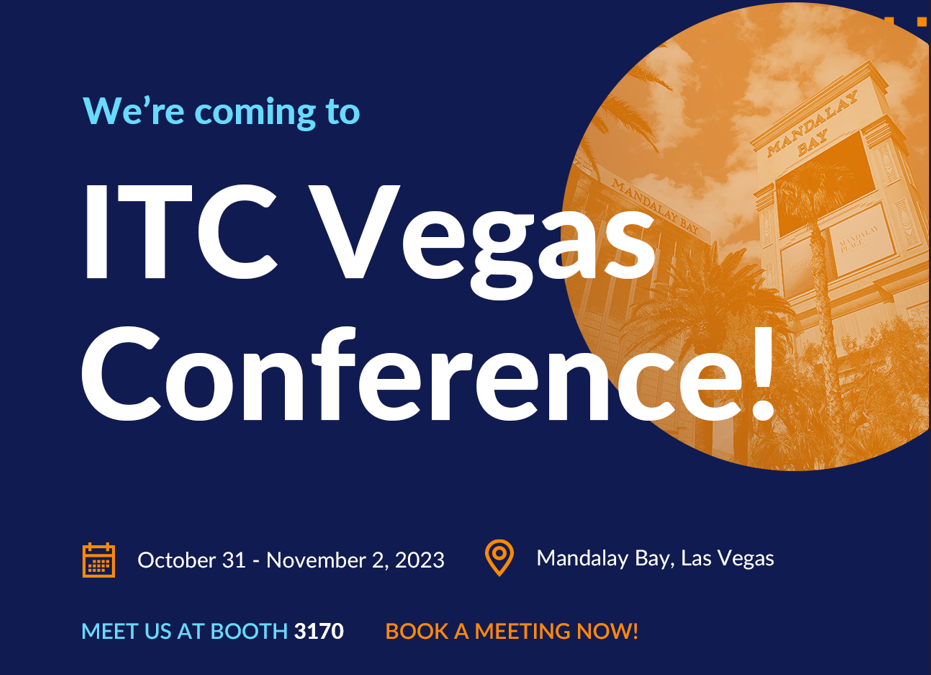 Among the exhibitors is us. Our solution can help insurance companies improve their underwriting, pricing, risk assessment, claims management, and portfolio optimization processes.

Providing the most complete data return and accuracy in the market. Fast and scalable. Tensorflight can deliver data for any property in less than 3 seconds. No compromise on quality or reliability.
Our solution is ideal for insurance companies that want to leverage the power of imagery and AI to gain a competitive edge in the insurtech industry. Tensorflight's solution can help insurance companies reduce costs, increase efficiency, enhance customer satisfaction, and optimize performance.
If you are interested in learning more about Tensorflight's solution, visit our booth (3170) at ITC Vegas or contact us at contact@tensorflight.com. We would love to show you how we can help you transform your property insurance business with our property intelligence solution!