Originally Fuller Building, now known as Flatiron, has been around for quite a while. It's one of New York's most recognizable buildings, due to its unique structure, shape, age… And pretty much everything else about it. Now, Flatiron is looking for a new owner – it's been empty since 2019 when its previous occupants, Macmillan Publishers, moved out.

It's not going too well – the most recent bidder who offered $190 Million never showed up.
Let's take a look at the Flatiron Building – its history and features.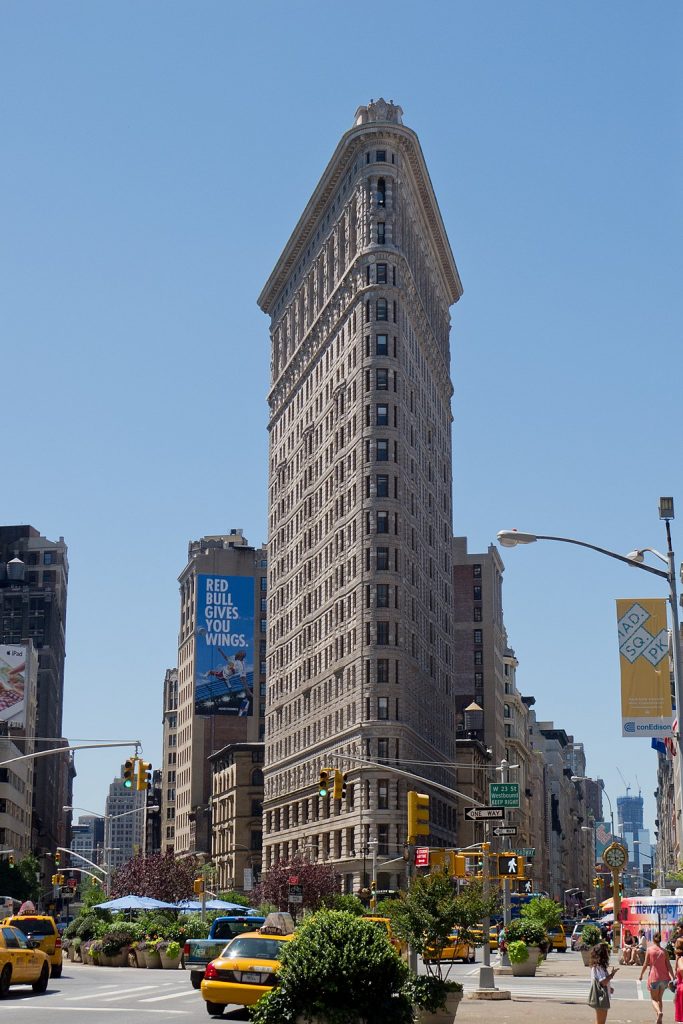 It was once one of the tallest buildings in New York City, standing at 285 feet tall with 22 stories. The building has a unique shape that was designed to fit the triangular plot of land where it stands. The frame contains 3,680 short tons of steel, and the facade is clad with limestone and glazed terracotta.
Throughout its long, 121-year history, the Flatiron Building had many owners Macmillan Publishers left in 2019 leaving the building almost completely vacant. The pandemic did not help the situation, and the New York staple's future was left uncertain. This is when the owners decided to sell.
In March the Flatiron Building was put up for auction outside a Manhattan courthouse, where the 11 started at $50 million. It shortly became a race between Jacob Garlick, relatively unknown on New York's property scene, and Jeff Gural, the Flatiron's majority interest holder. Garlick's offer of $190 million seemed to have secured the Flatiron for him.

However, Mr. Garlick missed the deadline to make a $19 million deposit two days later and made a futile attempt to get a delay. As it turns out, given his weak online presence and the weak website of his Virginia-based venture capital business, Abraham Trust, Mr. Garlick may never have been much of a candidate. It offers little concrete information and does not include a phone number – as said by New York Times.
The aborted bid was the buzz of New York real estate circles. The building's valuation, which was more than $200 million before the pandemic, has dropped, and as it turns out, Flatiron now needs $100 million in renovations, according to Mr. Gural.

Despite its recent troubles, the Flatiron Building remains a symbol of New York's rich architectural history. Its unique triangular shape and stunning facade continue to captivate visitors to this day. It has been featured in numerous films, TV shows, and photographs, cementing its place in popular culture.

Want to learn more about Flatiron's structure, or maybe even think of a purchase? See what other details we've extracted about it:
Footprint area (ft²): 10,850
Gross floor area (ft²): 255,000
Rentable area: 205,000
Stories: 22
The building features were extracted by Tensorflight. If you'd like to learn more about how we can help you create better insurance products, reach out to our team today.