This week's #buildingoftheweek is the iconic Rod Laver Arena located within Melbourne Park. This multipurpose sports center, which was opened in 1988, serves as the main venue for the Australian Open, the first Grand Slam tennis tournament of the year. With a seating capacity of 14,820, the arena has been named in honor of one of Australia's greatest-ever male tennis champions, Rod Laver.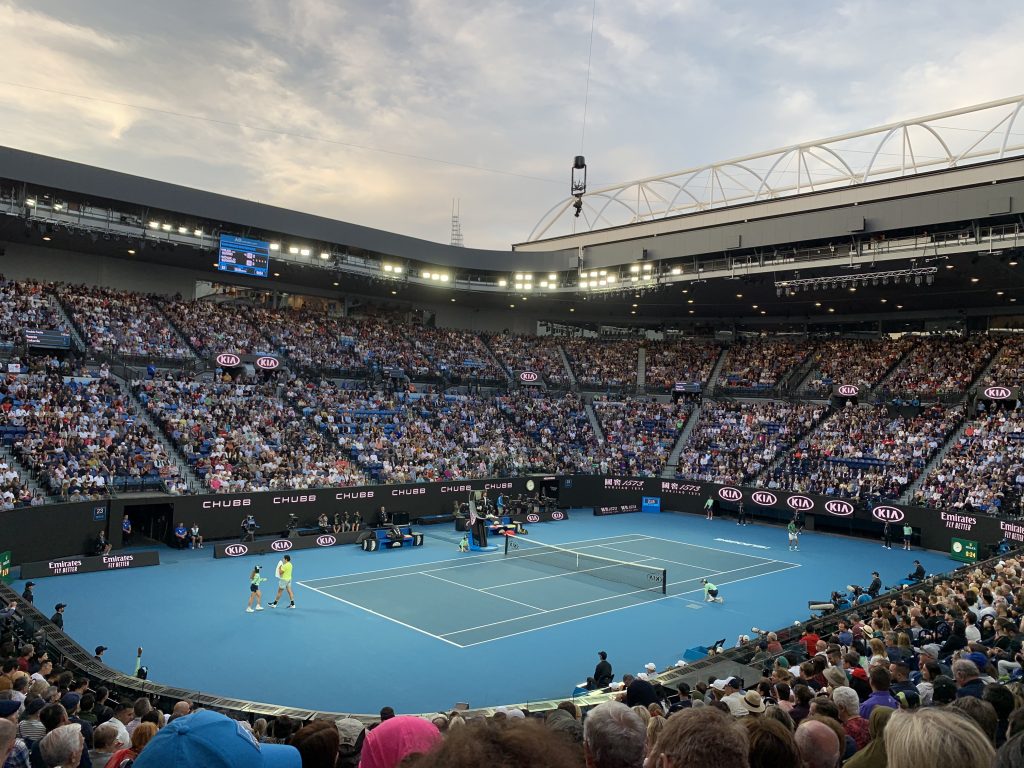 Building details:
Seats 14,820 (100% of capacity)
Opened in 1988
Footprint area [ft2]: 130137
Construction broke ground in 1985 and was opened on January 11, 1988
Original construction cost: $94 million
Renovated in 1995 and 2019
Renovation cost in 2018 dollars: $271 million for the main renovation and $40.1 million for the second renovation in 2019
The refurbishment of Rod Laver Arena was immediately done following the completion of the 2016 Australian Open.
The unique curved form, constructed from a steel frame, concrete, and glass façade cladding contains new player and patron dining and lounge facilities. The arena underwent a renovation in 2019 as part of the $338 million second stage of the Melbourne Park Redevelopment, which included a new main entrance, new public concourses, accessible entrances, and an upgrade to the retractable roof.
The Rod Laver Arena has a rich history and has been the host of some of the most memorable moments in the world of sports. It has been the home of the Australian Open since 1988 and has been the venue for many unforgettable matches and moments in tennis history. The arena also has a strong connection to the basketball community, as it was the home of Melbourne Basketball teams like the Melbourne Tigers and the South-East Melbourne Magic in the 1990s.

This arena is not only a sports venue but also an architectural marvel and a symbol of Melbourne's rich sports heritage. The Rod Laver Arena continues to be a popular destination for sports fans and tourists.
If you'd like to learn more about how Tensorflight can help you create better insurance products, reach out to our team today.