In 1953, architect Stanley Clark Meston designed a restaurant that would revolutionize the fast-food industry and become an iconic piece of American culture worldwide. Let's look at the oldest existing McDonald's restaurant, located at 10207 Lakewood Blvd, Downey, CA.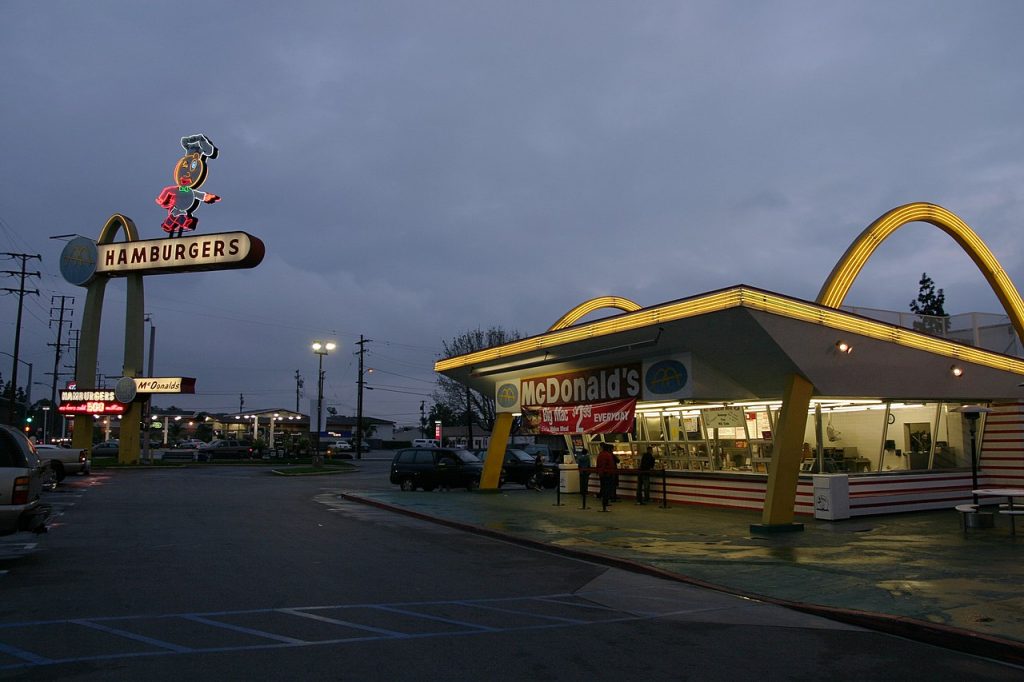 A vibrant yellow neon-lined arch, a dynamic roof wedge, and wrap-around sheets of slanting glass make it a must-see for architecture enthusiasts. It looks completely different than any other existing McDonald's restaurant.

Meston's design was functionally modern, embodying a limited-menu self-service system that is now the chain's hallmark. The roof, a bounding parabola, and the multi-hued radiating neon arches were created to catch the attention of drivers passing by, tapping into the cultural zeitgeist of new technology that was changing the way everyone lived. Now everybody knows what the "Golden Arches" mean.

What about the building details? Here's what we've extracted:

The building was constructed in 1953 and opened on August 18th of that year. The construction cost is unknown. The building was renovated in 1983. Its footprint area is 1884 square feet, and its gross floor area is 1168 square feet, according to an appraiser. It has one story and is constructed of steel. The facade is made of plaster, glass, and cement block.

Listed on the National Register of Historic Places since 1983, the oldest McDonald's restaurant in Downe is a true piece of American history, culture, and architecture.

The building features were extracted by Tensorflight. If you'd like to learn more about how we can help you create better insurance products, reach out to our team today.