Let's take a look at one of the world's most famous chicken shops – Los Pollos Hermanos, or "The Chicken Brothers" in English translation. Welcome to #buildingoftheweek. We've gathered some special details about Gus Fring's business.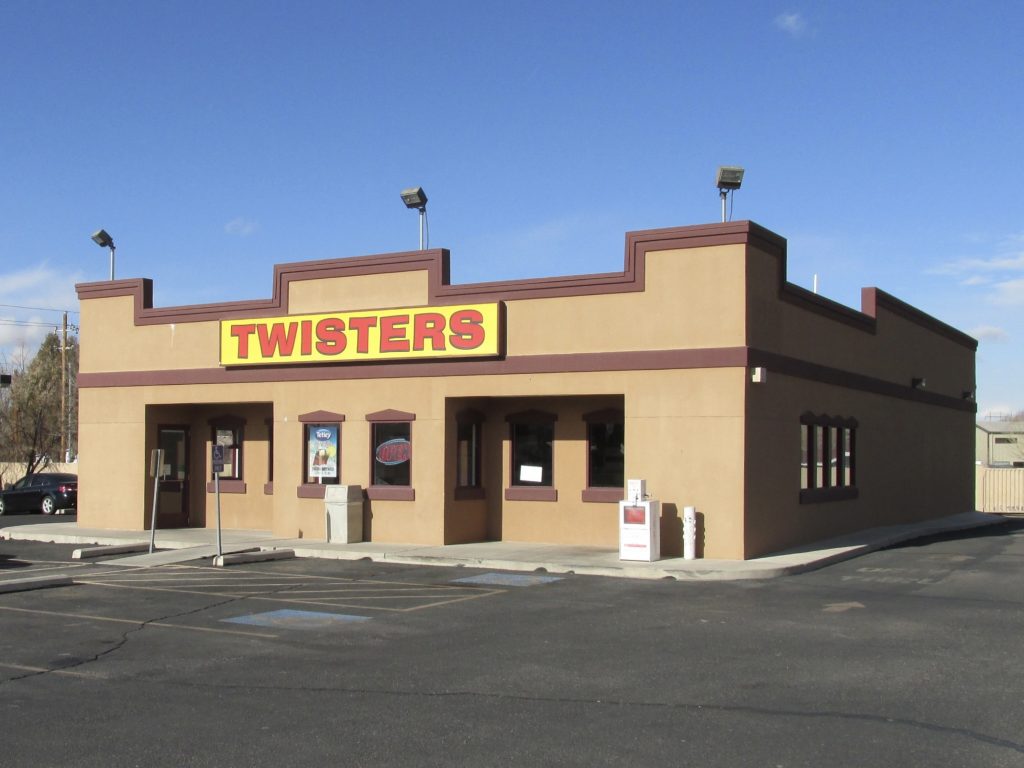 Located in Albuquerque, New Mexico, Los Pollos Hermanos is a fictional fast-food chain that plays a central role in both Breaking Bad and Better Call Saul shows. From the outside, it may look like just another run-of-the-mill fast food joint, but in fact, it's a highly prospering money-laundering business. "A business big enough that it could be listed on the NASDAQ"!

In real life, the exterior shots of Los Pollos Hermanos were filmed at a restaurant called Twisters, which doesn't really focus on chicken – it serves up burritos and other dishes of Mexican cuisine.

4257 Isleta Boulevard's "Twisters Burgers and Burritos" is one of Albuquerque's most popular tourist destinations. If you're a fan of Vince Gilligan's work, a visit to Twisters is a must. Not only can you enjoy some great Mexican food, but also to relive some of the show's most iconic moments.

Built in 2000, Twisters has a footprint area of 3517 square feet and an estimated floor area of 2676 square feet, and a gross floor area of 3465 square feet. It's classified as a restaurant.

And what if something happened to the restaurant? We estimate that the replacement cost that Gus Fring (or his insurance) would have to cover is close to 1,092,384 USD.

All the property details were extracted by Tensorflight. If you'd like to learn more about how we can help you create better insurance products, reach out to our team today.