This week, we're taking a closer look at one of America's most grand and impressive homes, the Biltmore Estate located in Buncombe County, North Carolina. Built between 1889-1895 by George Washington Vanderbilt II, this opulent mansion was a true product of the Gilded Age, a time of great wealth and excess.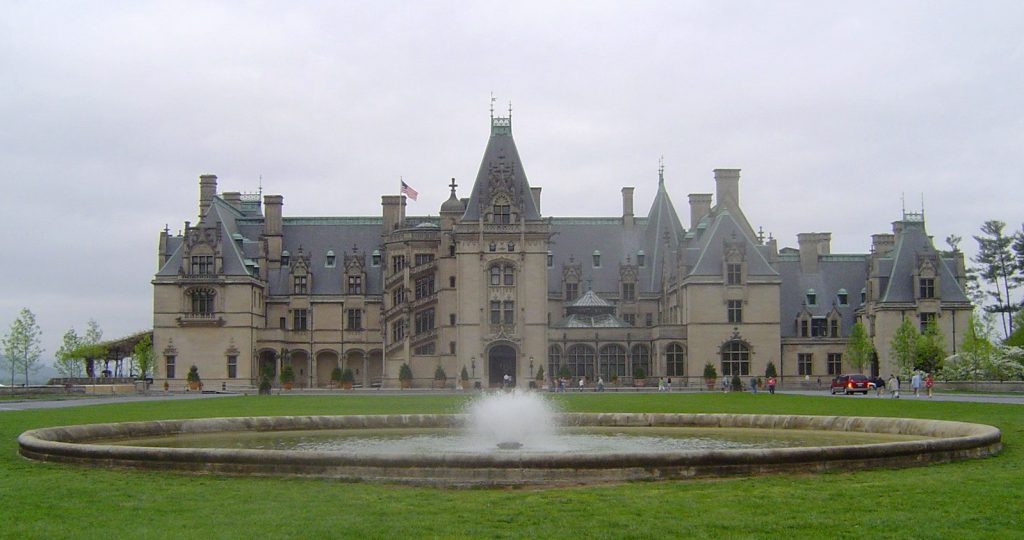 The Biltmore Estate was designed by the famous American architect Richard Morris Hunt, who was inspired by the French great châteaux. Spanning 175,000 square feet, which is more than four acres of floor space, the mansion boasts a total of 250 rooms, including 35 bedrooms, 43 bathrooms, and an impressive 65 fireplaces. It sits on 8,000 acres of land. The estate features a grand entrance, with a grand staircase leading to the upper floors.

One of the most impressive features of the house is its indoor swimming pool, which was considered a technological marvel at the time of its construction. Additionally, it's also equipped with a bowling alley. The elegant interiors are richly decorated with a wealth of art and antiques collected from around the world by George Washington Vanderbilt II himself.

The Biltmore Estate is a true example of the opulence of the Gilded Age, and a testament to the Vanderbilt family's wealth and taste. Today, it remains a popular tourist destination, attracting more than 1 million visitors each year. Visitors can take tours of the house and its grounds, and there are also several shops, restaurants, and a winery on the estate. If you're ever in North Carolina, the Biltmore Estate is definitely worth a visit! 
The building features were extracted by Tensorflight. If you'd like to learn more about how we can help you create better insurance products, reach out to our team today.