This week's #buildingoftheweek is a true icon in the world of film and television: the Firehouse at 14 North Moore Street in New York City. As the home of the Ghostbusters in the 1984 film, this building has become a beloved and iconic part of cinematic history.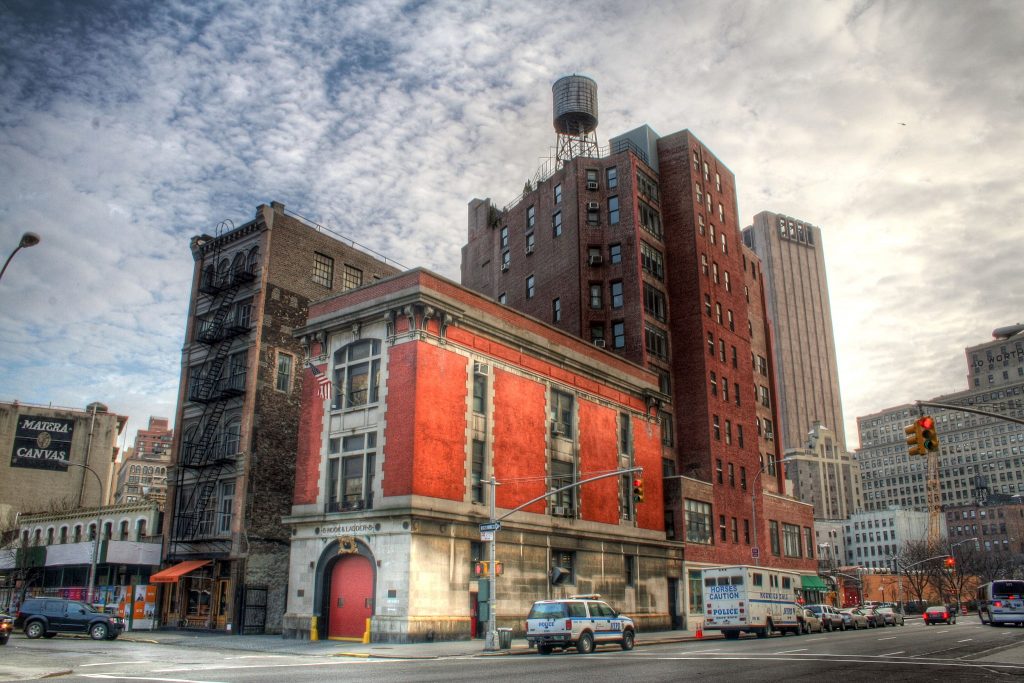 Located in the Tribeca neighborhood of Manhattan, the Firehouse at 14 North Moore Street was built in 1903 and originally served as a fire station for the New York City Fire Department (FDNY). It was chosen as the set for the Ghostbusters film after an early draft of the script envisioned the Ghostbusters as a public service, much like the fire department. The writer and actor Dan Aykroyd reportedly chose the building because he knew the area and liked the building.

The Firehouse at 14 North Moore Street has a distinctive red brick and white stone exterior, that stands three stories tall at a height of 46 feet. It has an estimated floor area of 5015 square feet and a gross floor area of 5947 square feet.
While the exterior of the Firehouse at 14 North Moore Street served as the set for the Ghostbusters film, the interior was shot in a Los Angeles studio. However, the building has made appearances in other movies and television shows, including Hitch, Ghostbusters II, Seinfeld, and How I Met Your Mother. It has also become a popular tourist destination for fans of the Ghostbusters franchise, and an annual fundraiser is held at the firehouse each year in early June to celebrate "Ghostbusters Day."
All of these building features were extracted by Tensorflight. If you'd like to learn more about how we can help you create better insurance products, reach out to our team today.