Las Vegas is known for its huge population of hotels and casinos. While we will be visiting Mandalay Bay for ITC next month, we thought September would be a good time to take a look at Bellagio – one of the most famous and luxurious hotels in Las Vegas. Known for its elegant architecture, lavish amenities, and spectacular fountain show. How much do you know about the history, features, and also… The risks of this iconic building?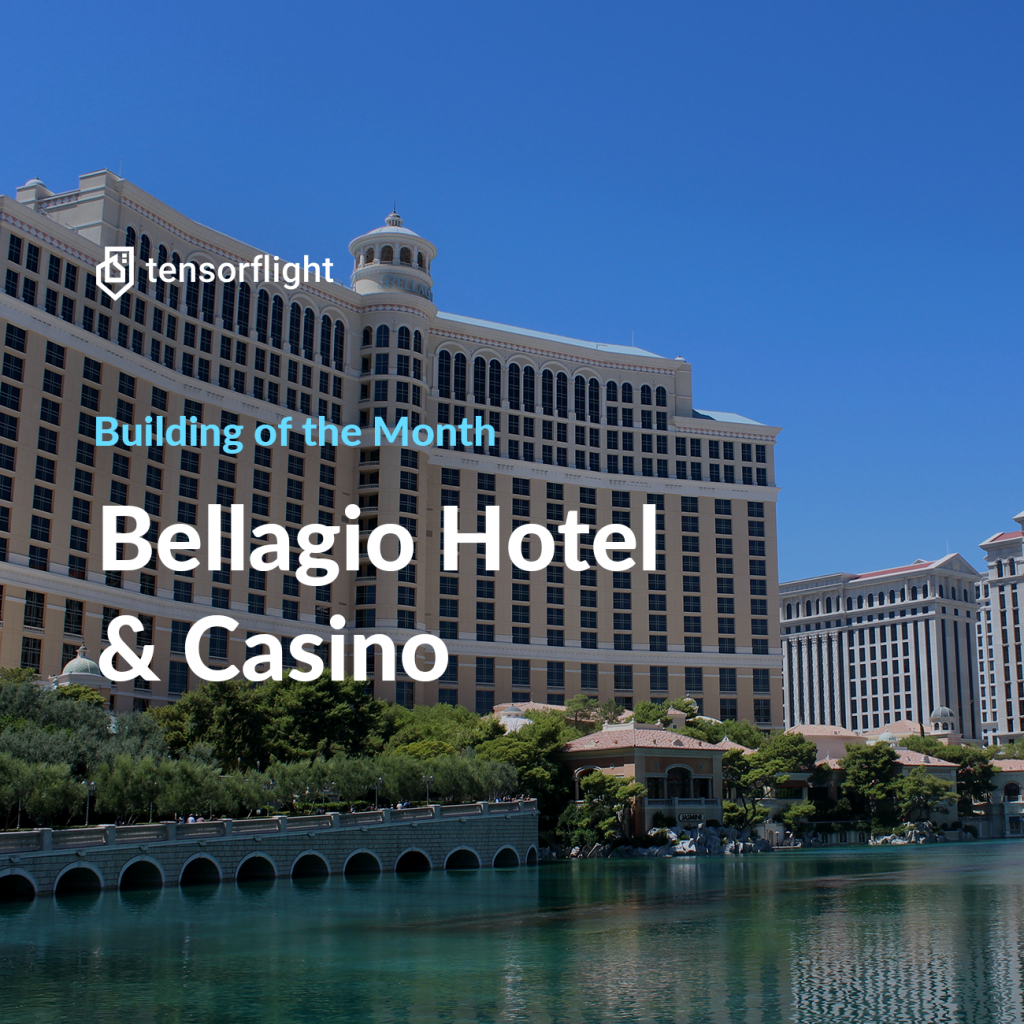 History
The Bellagio Hotel was conceived by casino owner Steve Wynn, who wanted to create a resort inspired by the village of Bellagio, located near Lake Como, Italy. He bought the site of the former Dunes hotel and casino in 1993 for $75 million and demolished it in 1994. He then hired architect Jon Jerde and interior designers of Atlandia Design to prepare the design and build the new hotel, which cost $1.6 billion and took three years to complete.

The Bellagio Hotel opened on October 15, 1998, with a grand ceremony that included a Cirque du Soleil performance and fireworks all over the lake. The hotel was an instant success, attracting celebrities, high rollers, and tourists from around the world. It also set a new standard for luxury and sophistication in Las Vegas, featuring a collection of fine art, a botanical garden, a spa, and soon several Michelin-starred restaurants.

The Bellagio Hotel has undergone several renovations and expansions over the years, adding more rooms, suites, villas, nightclubs, bars, and retail outlets. The most recent renovation was completed in 2021, which refreshed the lobby, casino floor, guest rooms, and suites with a modern and elegant design. The hotel also added a new tower in 2003, called the Spa Tower, which increased its capacity to 3,933 rooms.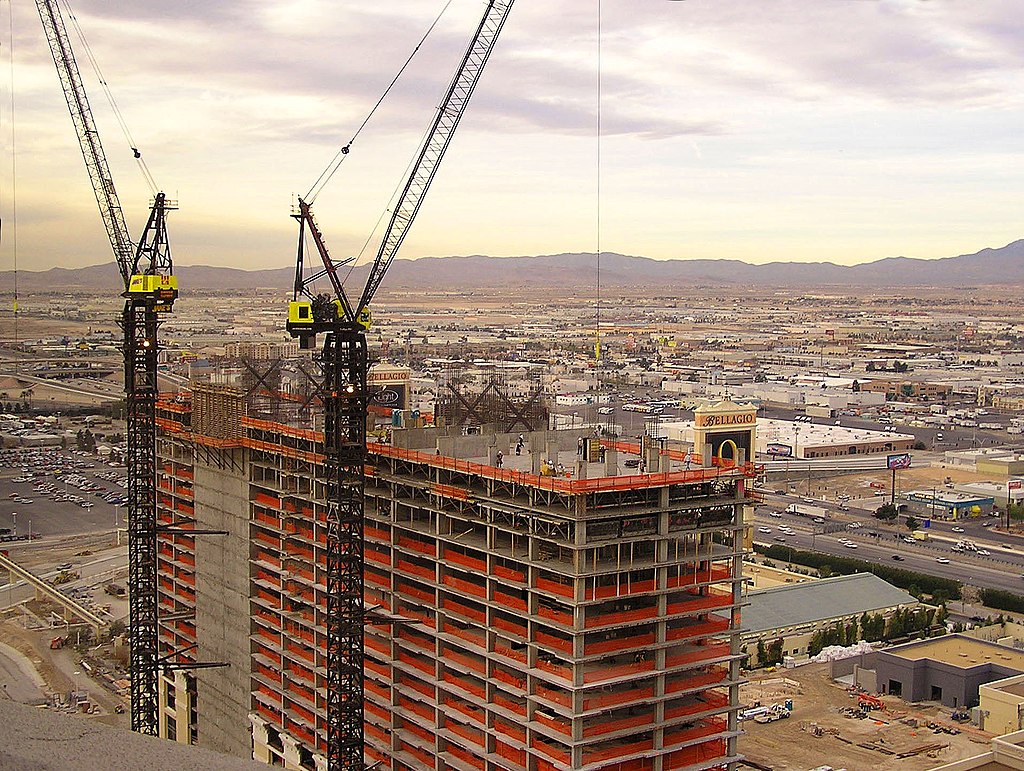 Building Features
As Tensorflight's property intelligence platform discovered, the Bellagio Hotel is a 36-story building with a height of 511 feet (156 meters). It has a footprint area of 116,328 square feet (10,809 square meters) and a total floor area of 4.2 million square feet (390,000 square meters).

It is constructed with reinforced concrete and has a steel-framed roof. The exterior facade is covered with beige sandstone and green glass windows.
The Bellagio has several notable features that make it stand out from other hotels in Las Vegas.
Fountains of Bellagio: A large lake in front of the hotel that contains over 1,200 water jets that shoot water up to 460 feet (140 meters) high. The fountains are synchronized with music and lights.

Conservatory and Botanical Gardens: A 14,000-square-foot (1,300-square-meter) indoor garden that displays seasonal plants, flowers, trees, and sculptures. The garden is changed five times a year to reflect different themes and occasions.

Bellagio Gallery of Fine Art: A museum that showcases original artworks by renowned artists, with exhibitions changing every now and then.

Fiori di Como: World's largest glass sculpture made by artist Dale Chihuly.

O by Cirque du Soleil: A resident show by the famous acrobatic troupe that features water-themed performances in a custom-built theater with a pool.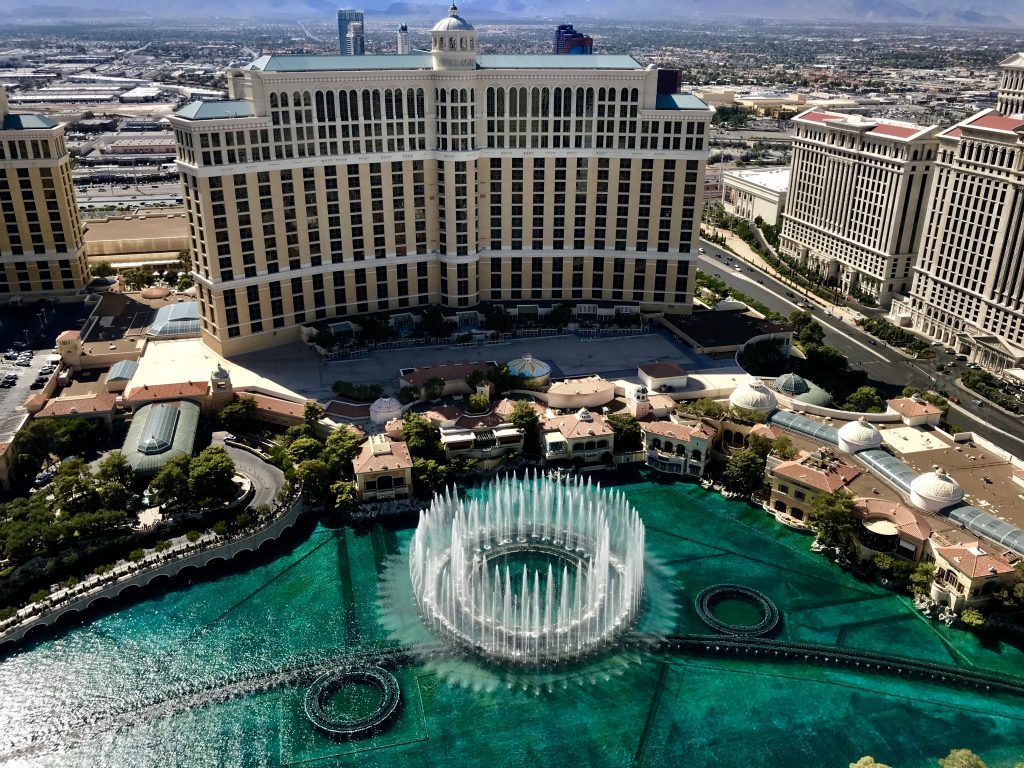 Risks of the Bellagio Hotel
Just like any other building, the Bellagio is not without its risks and challenges. As a large and complex building in a high-risk area, it faces various threats such as fire, earthquake, flood, theft, vandalism, terrorism, cyberattack, pandemic, and litigation. Some of the incidents that have occurred at the hotel are:
Power outages: In June 2017 and April 2018, the hotel experienced partial power outages due to faulty transformers that caused smoke and fire alarms to go off. The outages affected some guest rooms, elevators, slot machines, and restaurants. No injuries or major damages were reported.

Robberies: In December 2010 and November 2017, the hotel was robbed by armed men who targeted its jewelry stores. The robbers escaped with millions of dollars worth of merchandise and cash. No one was hurt in the robberies.

Fires: In January 2008 and April 2015, the hotel suffered minor fires that broke out on its roof and exterior facade. The fires were caused by electrical malfunctions and construction work. The fires were quickly contained and extinguished by the hotel's sprinkler system and the fire department. No one was injured or evacuated in the fires.
Next up – ITC Vegas!

Next month we'll be looking at another hotel icon of Las Vegas – Mandalay Bay. Tensorflight is coming to Las Vegas for the InsurTech Connect conference on October 31 – November 2, 2023. We invite you to join us at this event and learn more about how we can help you transform your property insurance business with AI. We look forward to meeting you at booth 3170 and showing you a live demo of our product. You can also contact us anytime to schedule a free trial or a consultation.

Want to see our team at ITC Vegas? Book a meeting now by clicking the image or using this link.