We are proud to announce the launch of our debut reseller program, TensorConnect.
The scheme has been designed specifically with the aim of democratizing AI-derived property data and analysis tools – previously the preserve of the larger tier-one insurers – and making AI property intelligence easily accessible to businesses of all sizes.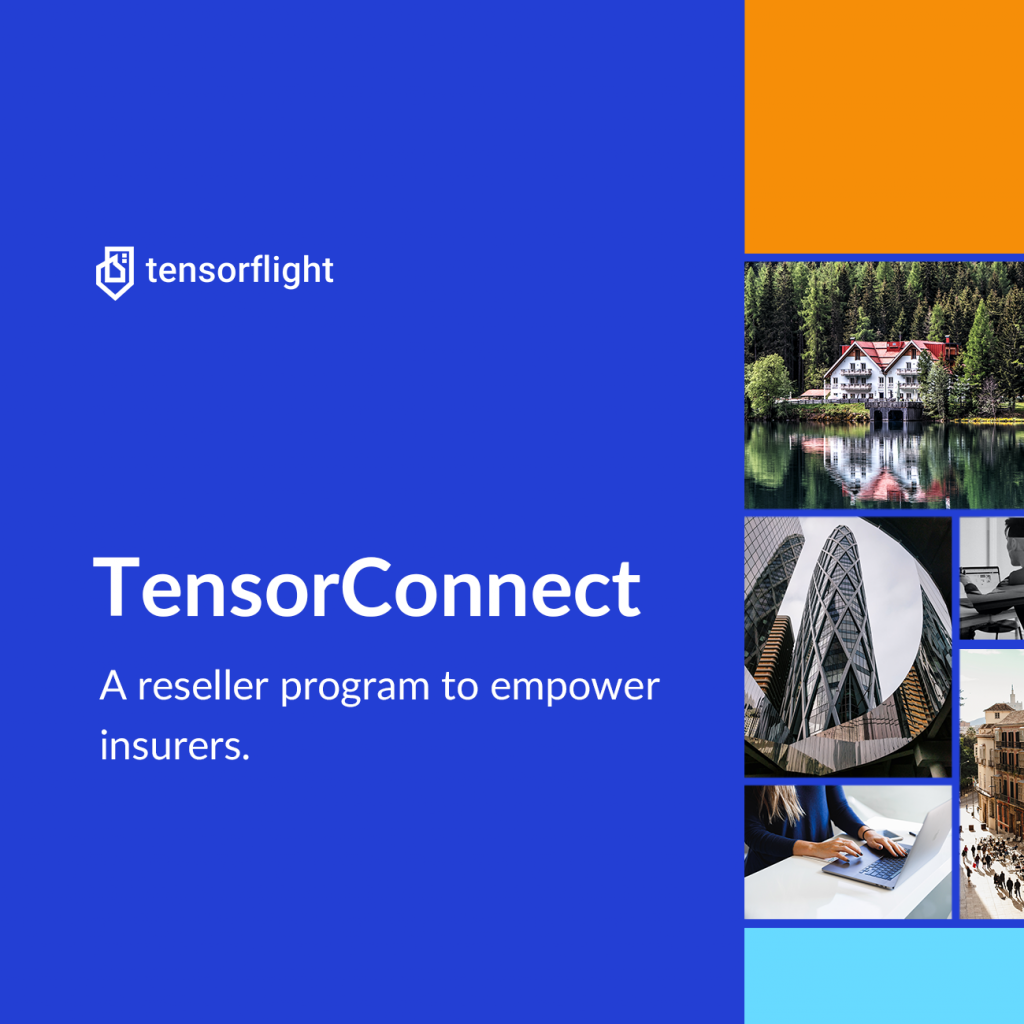 Through its flexible reseller packages, TensorConnect aims to eliminate barriers to entry and help even more insurers to automate slow, expensive in-person property inspections, risk assessment, and claims processes.
Tensorflight will initially target reseller partnerships in its core regions of the US and UK, with a key focus on the property insurance sector. Its reseller packages enable data aggregators, underwriting platforms, and claims platforms to enhance their offerings with the insurtech's advanced property intelligence solutions.
At launch, Tensorflight will offer two distinct reseller packages. The first, a Standard Universal API Package designed for multiple end-users with no minimum commitment. With straightforward standard pricing, monthly billing, and comprehensive usage reports, this package offers a single API connection to serve multiple end-users.
Complementing the Standard Package, the insurtech will also introduce an Extended API Package, that can be customized to end users' specific needs. This package requires an annual minimum commitment with upfront payment, with resellers benefiting from custom pricing, usage reports, and a unique API for the named end-user, along with a personalized, bespoke data feed.
A key feature and advantage of the Tensorflight reseller program is its comprehensive data offering. TensorConnect will provide resellers with access to its complete portfolio of property data intelligence, unlike existing reseller programs who sell access to specific data types separately such as roof analytics, building characteristics or replacement costs.
This inclusive approach ensures that resellers can offer their clients a comprehensive and holistic view of property intelligence. And by providing a range of reseller options, Tensorflight aims to empower insurers and other stakeholders, helping to drive the insurance market forward.
Commenting on the launch, Jacob Grob, Chief Revenue Officer and Data Innovation lead at Tensorflight said: "Property data intelligence has traditionally been the domain of the larger insurance players with significant budgets. With TensorConnect, we want to empower insurers, data aggregators, and other stakeholders with our cutting-edge AI property intelligence data and analysis solutions."
"Targeting a broader market and extending API access to smaller platforms and players will help to foster faster progress and innovation, and will ensure a more efficient and data-driven future for the wider property insurance industry, benefiting insurers and customers alike," Grob added.
To support and educate its reseller partners, Tensorflight will provide extensive training, comprehensive documentation, and webinars on its products. Resellers will also have dedicated support from Tensorflight's sales team.
Tensorflight has already secured several key reseller partnerships, including agreements with Socotra, Maptycs, Quotech, EigenRisk and Cytora.
About Tensorflight
Founded in 2016, Tensorflight is transforming the global P&C market with its AI imaging-based technology. It uses satellite, aerial, and ground-level imagery to automate commercial property inspections and underwriting processing, helping underwriters with risk assessment and to better understand their portfolio exposures.
Its proprietary AI and computer vision technologies eliminate inaccuracies within property infrastructure data, significantly decreasing both the cost of and time spent on inspections in the insurance process. With Tensorflight, the cost of in-person property inspections can be reduced by over a quarter, and its solutions can considerably enhance the efficiency of the claims function.
A Polish/US company with offices in Warsaw, New York, and London, Tensorflight is used by many of the largest global commercial property insurers. For more information, visit: www.tensorflight.com