One of the most recognizable buildings in the entire world. The White House is a living symbol of the United States of America, and the official residence and workplace of the President of the United States.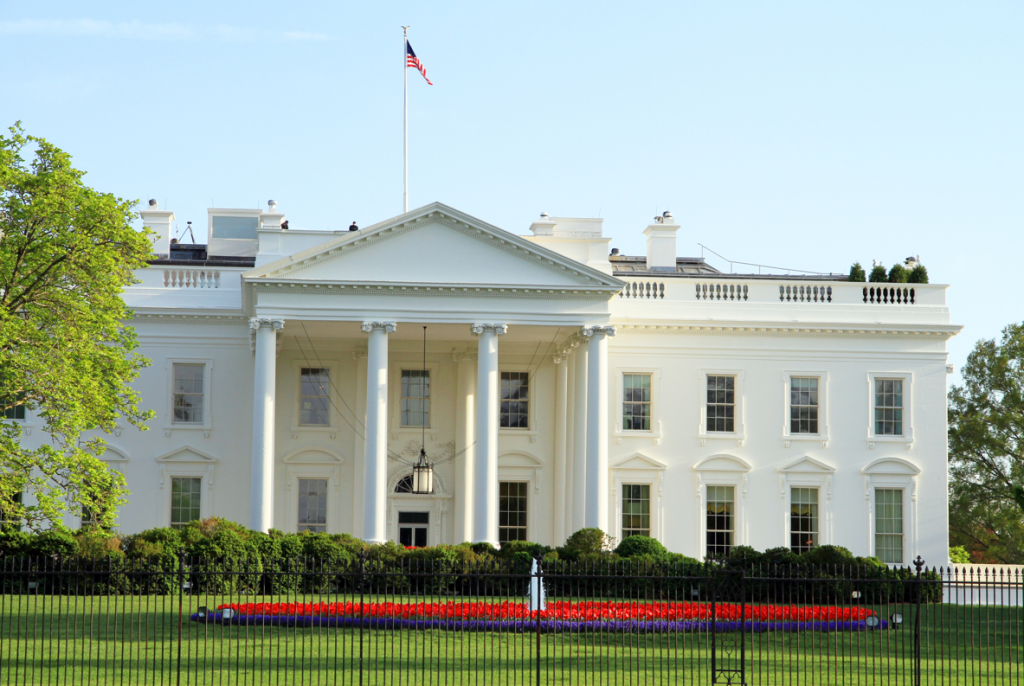 The White House was designed by Irish-born architect James Hoban in the neoclassical style. The building is made of sandstone painted white and features a symmetrical facade with a central entrance and a large portico supported by columns.
The White House has undergone several renovations and expansions throughout its history. In 1814, during the War of 1812, the White House was burned down by the British. It was later rebuilt and underwent architectural improvements from 1825 to 1865. In 1902, President Theodore Roosevelt oversaw a major renovation that added the Oval Office and West Wing. In 1948, President Harry Truman oversaw the largest renovation in the White House's history, which involved gutting the building down to its steel frame and concrete foundation and rebuilding it. The most recent major renovation was in the early 1990s when the exterior was refurbished, and the building underwent an extensive "greening" project to reduce energy consumption.

Here are some other building details we've extracted:
Year opened: 1800
Footprint area: 55,650 square feet
Living area: 55,000 square feet of floor space (67,000 square feet including the wings)
Number of stories: Executive Residence: 4 + 2 basement, West Wing: 2 + basement, East Wing: 2
It's also worth noting the building's capacity of 132 rooms, 35 bathrooms, and 6 levels in the Residence. There are also 412 doors, 147 windows, 28 fireplaces, 8 staircases, and 3 elevators.
The building features were extracted by Tensorflight. If you'd like to learn more about how we can help you create better insurance products, reach out to our team today.