#BuildingOfTheWeek: State Farm Stadium, Arizona's Crown Jewel for the 2023 Super Bowl!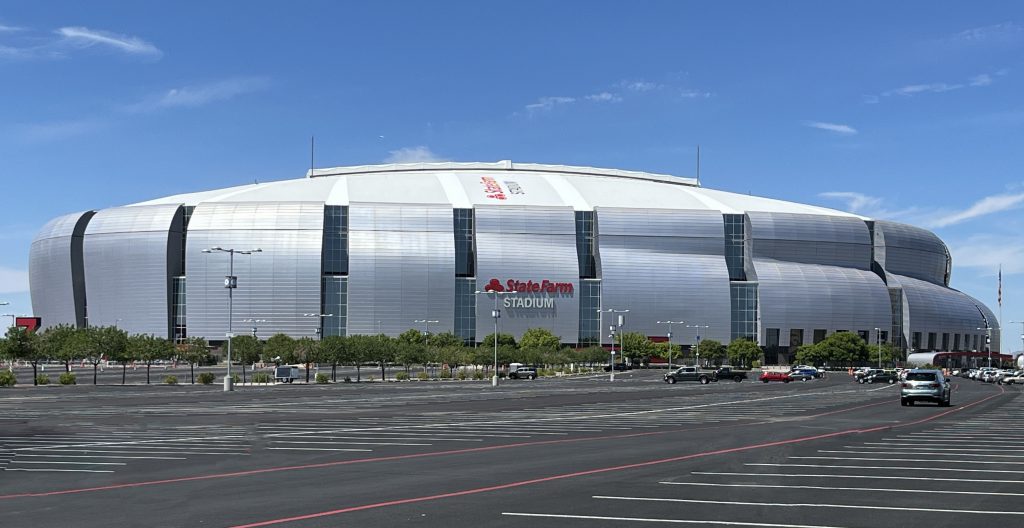 Tens of thousands of football fans from around the world are gearing up for the highly anticipated Super Bowl LVII, taking place this February 12th, 2023 at the magnificent State Farm Stadium in Glendale, Arizona. The stadium, encompassing over 1.7 million square feet of space, is a proud host of this mega-event and is sure to provide an unforgettable experience for all in attendance.

Here are some building details we've extracted:

State Farm Stadium was built between 2003 and 2006, with a construction cost of $455 million. The stadium features a state-of-the-art retractable roof, made of translucent Bird-Air fabric and steel rails, that offers fans a unique blend of indoor and outdoor entertainment. The shimmering metal panels and 21 vertical glass-walled slots incorporated into the building's exterior make for a stunning facade, reflecting the changing desert light and providing breathtaking views of the desert horizon.

The stadium's seating capacity ranges from 63,400 to 73,000, with numerous premium seating options, including 88 lofts and 7,505 club seats. The facility underwent renovations in 2014, costing 19 million dollars, and in 2017, with an additional 28 million dollars in investment, solidifying its position as one of the most technologically advanced and comfortable stadiums in the NFL.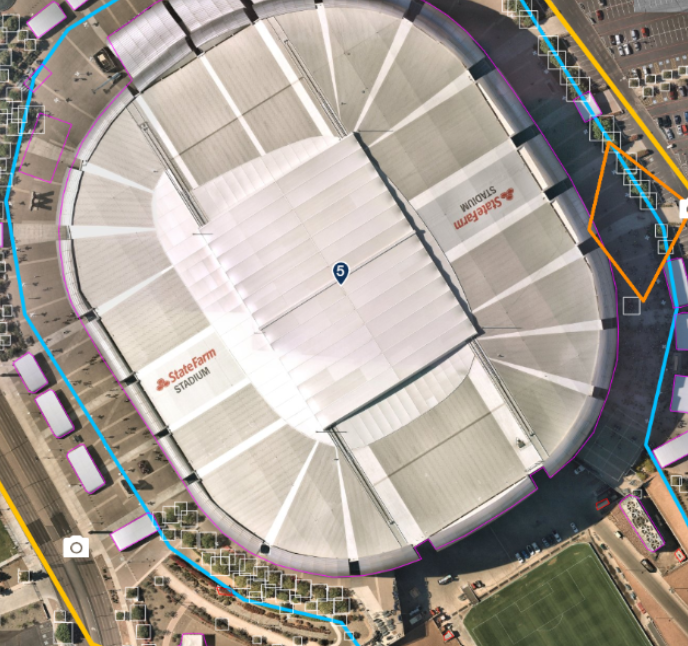 State Farm Stadium was previously the host of Super Bowl XLIX in 2015, and it is now ready to once again welcome football fans from across the country for this year's highly anticipated game. With the clash between the AFC champion Kansas City Chiefs and the NFC champion Philadelphia Eagles, the stadium is set to provide a perfect stage for this year's NFL championship.
In addition to the Super Bowl, State Farm Stadium is also home to several other events and concerts throughout the year, making it a true entertainment hub for the people of Arizona.
The building features were extracted by Tensorflight. If you'd like to learn more about how we can help you create better insurance products, reach out to our team today.