MANAGING uncertainties. At scale.
Using AI and machine learning to process near real-time data for the global insurance industry
Automate commercial property inspections, understand your portfolio exposure, asses risk with precision and simplified claims processing.
A property intelligence platform that helps specialists segment risks and understand replacement costs in an increasingly competitive environment.
Tensorflight is a property platform that reduces risk, waste and cost in an increasingly competitive environment.
Tensorflight's unique API helps property insurance specialists use near real-time data for improved risk evaluation and quantification.
Both our API and web app easily integrate into your existing workflows.
To create better insurance products, you need the most accurate data. 
Get the most accurate data into your platform in minutes, rather than days.

More than just a tool, our industry expertise creates a more holistic solution.
What our clients are saying
"TensorFlight has revolutionized several aspects of our business. Their cutting-edge software uses artificial intelligence to map building characteristics and provides a tremendous benefit to our clients in commercial real estate. We can't thank you enough for the incredible customer service and swift turnaround times."
According to Mark Budd, Head of Innovation at Zurich in the UK, Zurich is currently using Tensorflight's know-how to analyze the characteristics, and relevant risks of insuring school buildings in the UK. A pilot that provided information on about 3,000 schools has so far saved Zurich about 500 hours in manual work. Most of the schools, for ages five to 16 years, have more than one building, and Tensorflight's technology is being rolled out to – in total – about 20,000 schools across the UK. That's about 50,000 buildings. This could ultimately lead to thousands of hours of effort saved. "Using Tensorflight's technology can remove friction from the customer experience, improve accuracy and allow us to be more competitive in the marketplace."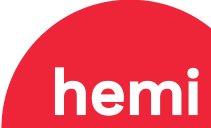 Put your passion for AI & ML into action
Tensorflight is home to young professionals bringing together their passions for science, engineering and law.